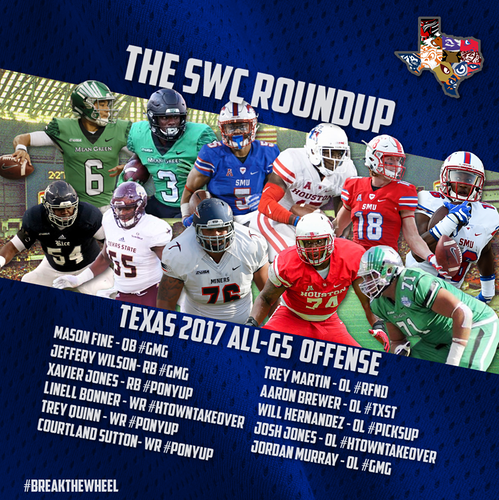 Linell Bonner Sr. WR Houston 6-0 200 Spring, TX
You could make a pretty good argument that Linell Bonner's been the best receiver in the AAC the past two seasons. Bonner was top three in the league in catches again in 2017, and while his 73 catches didn't match last year's 98, he once again caught everything thrown at or near him, this season from three different quarterbacks.
---
Josh Jones So. OL Houston 6-5 303 Richmond, TX
Jones is quietly developing into a nice tackle for the Cougars. He's started 22 of 25 games at Houston, missing two games with injury this season. He's a plus athlete who moves well with enough raw upside to continue to grow into a top-flight edge protector.