UH basketball preview: Ready to snap NCAA drought
http://www.chron.com/sports/cougars/article/UH-basketball-preview-Ready-to-snap-NCAA-drought-10607153.php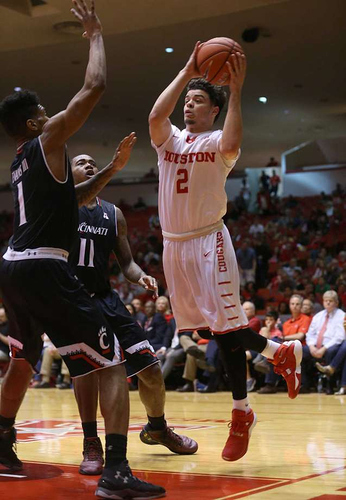 Outlook: The Cougars got a taste of the postseason in Sampson's second year, but is this the season they finally snap a six-year NCAA Tournament drought? Scoring won't be a problem, as UH returns guards Rob Gray Jr., the second-leading scorer in the American Athletic Conference, and Damyean Dotson, a preseason All-AAC first-teamer. Sophomore Galen Robinson Jr. is the unquestioned point guard, and forward Danrad "Chicken" Knowles had a strong offseason to move into the starting lineup.