UH Tourney Chances Take a Hit With Loss to SMU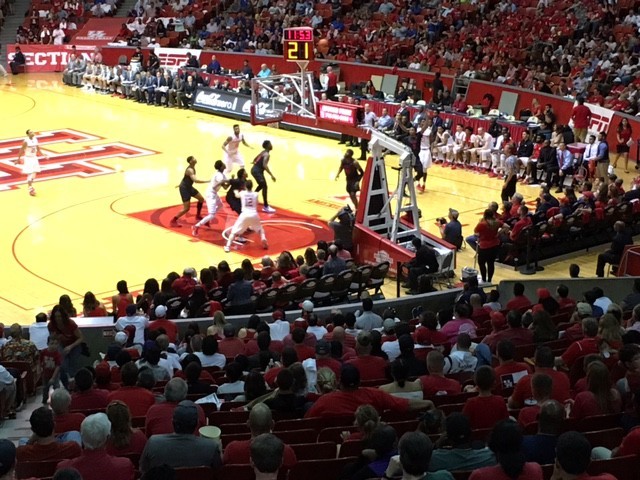 The title is a little misleading. UH tourney chances took a hit with the loss against Memphis. They have been on the outside looking in since that game. SMU was a chance to get back in the thick of things but the loss just keeps them in the same spot as they were before. Another loss to Cincy won't change it either. UH is destined to finish 3rd place and the conference just hasn't looked strong enough to get an auto plus two at large bids. A run to the conference championship probably won't help seeing as the selection committee usually has the field set before the conference tourneys with only making minor adjustments for a couple of unexpected champions.
If we win the last four, we are probably in even with an early exit in the tourney. Short of that, an autobid has been our most realistic shot since the Memphis loss.
The Massey Composite still has us at #51 and Pomeroy has us at #40 while we still have a #62 RPI.
We pretty much have to beat Cincy at their place now while winning the other 3 games. We will also need to win our 1st game in the tourney; more than likely we need to make the finals.
I just don't think they'll put us in at this point. We're going to have to win the conference tourney which is very possible…
If we can beat Cincinnati, a surging UConn, Memphis on the road and have decent showing in the conference tournament, I think we are in.
Those are a lot of "ifs" lol
There is no shame being the 3rd best team in the conference. Cincy & Smu are top 20 legit teams that have been playing really good all year. If UH had landed Jarrett Allen as most of us expected, UH would of split with both of them, and possibly be rank in the top 25 right now. UH is just lacking that skill big from being really good.
COOGS back up to 59th in RPI after last night. More importantly, we now have two wins against top 50 opponents as Rhode Island jumped up there earlier in the week and Vermont got to 50 last night. Both are projected to finish in the Top 50.
COOGS are currently 2-4 against Top 50 opponents and a win over Cincy would go a long way. According to RPIForecast, if we win the next 3 games, we project to have an RPI of 40. Losing to Cincy puts us at 49.
Also, Pomeroy has us at 40 right now and ESPN BPI has us at 37. Bracket matrix has us as the last team in the next four out and tracks us in 6 brackets right now. Again, a win over Cincy would go a long way.
Gotta beat Memphis first though.
Gotta beat
@ Memphis
East Carolina
the 6th seed in the conference quarterfinals (probably UCF)
and either:
@ Cincy or
Cincy/SMU in the conference semifinals
If we do that, and lose in the conference finals, our RPI will be about 40.
If we end up with the 3 seed how would we play both of those teams without making the championship game?
We play at Cincinnati on March 2. We would play either Cincinnati or SMU in the semis of the conference tournament.
UH has played in a Tournament earlier in the season, and won it. I know SMU, and Cincy are a step up in competition, but UH beat a Vermont team in the final that was hitting their shots, and still found a way to win at the end.
Watched a Cincy beat Memphis tonight; going to be a tough game next weekend.
The Bearcats did look tough last night.
Another "if" down. Big "if" coming this week.