With bye 2 weeks away, 'tough' UH team to play through pain against SMU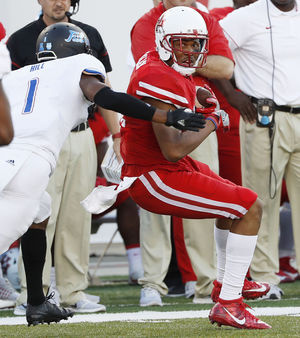 In the 11th-ranked Cougars' 38-31 win over Tulsa last Saturday, linebacker Steven Taylor was injured on a play late in the fourth quarter but got mad at head trainer Mike O'Shea for coming onto the field to check on him because Taylor knew he'd have to come out of the game.
"He was angry," Herman said. "He was trying to yell at (O'Shea) to get off the field, which I thought was admirable."
Then on Houston's ensuing offensive possession, wide receiver Chance Allen got "his neck bent in ways necks shouldn't be bent" on a controversial hit that was not penalized.
"He's lying on the field in a lot of pain and the only words he's saying is, "Doc, just make sure you get me ready in a couple of plays to go back in,'" Herman said.