It sucks we don't have good bball coverage at one of the recruiting sites
"How did you get started playing basketball?"
"My dad made me and trained me."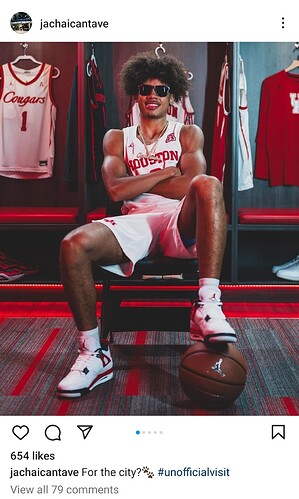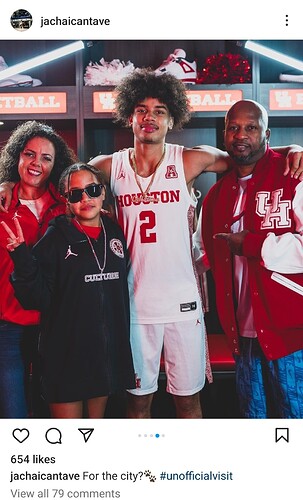 https://247sports.com/player/jachai-cantave-46136659/
https://twitter.com/CantaveJachai/status/1703470474666111193
With a name like that, he's probably going to have a good NIL deal with Crumble cookies immediately
Currently ranked #12 in 2026 Class by Rivals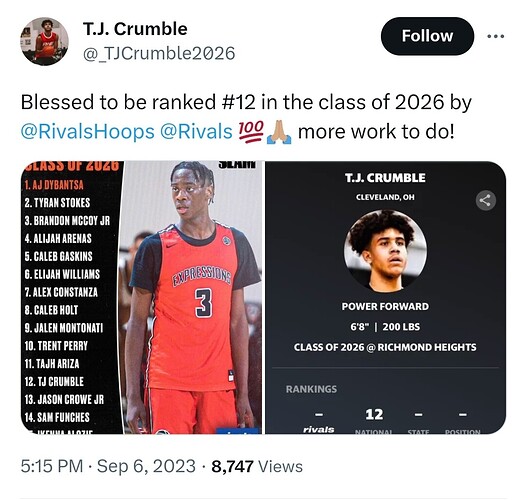 #4 on Rivals list, Alijah Arenas. Son of NBA player, Gilbert Arenas
#11, Tajh Ariza, son on NBA player Trevor Ariza
#7 Alex Costanza, son of Yankees legend George Costanza?
Please bring in lord threeza son
Daddy Arenas recently making some stupid comments about Dream.
6'10 no thanks. 6'9 and under please
No thanks to a 5 star ? Yikes.
6'10" now
Easy 7 footer if height is real.
6'9 ??? Shoo wish we had that right now starting.
Height is not real, is only a concept
Anyone seen him play?
If he is a five star at that height I'm guessing he can shoot it….I'll bet he's got a little "Chet" in his game.
That's definitely inflated. He looks photoshopped and we only want 6'9 and under