Cougar Freshmen Ready for USATF Juniors
Five underclassmen to compete for Team USA opportunity
http://www.uhcougars.com/sports/c-track/spec-rel/062216aaa.html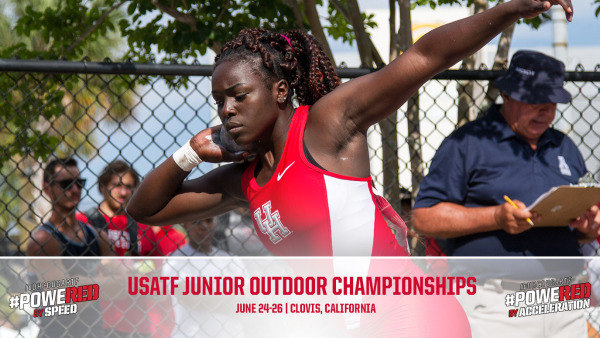 Brian Bell, Cameron Laverty and Amere Lattin each qualified from the men's squad, while throwers Mikaila Martin and Nora Monie met their marks on the women's side. The USATF Juniors feature athletes ages 16-19 who have met a minimum qualifying standard in their respective events. Athletes finishing in the top-2 of each event will qualify for the 2016 IAAF World Junior Championships in Bydgoszcz, Poland, on July 19-24, provided they meet the world standard as well.