AAC Fever List - Ward, Catalon, Taylor, Allen and Oliver
5 HOUSTON PLAYERS TO WATCH IN 2016
http://aacfever.com/houston-cougars/5-houston-players-watch-2016.html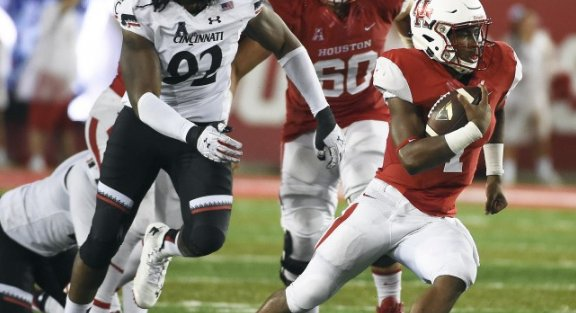 Good list. It's pretty hard to choose just 5. Let me try:
Ward
Taylor
B. Wilson
Malveaux
Catalon
BONUS! Postma
If Malveaux plays up to the level of his physical tools, if Oliver can adjust to the college game, and if Singleton can play as well as he did last season, then this could be our best defensive line since the SWC days.
Good point. I think Singleton is our best defensive lineman since Montgomery, Oglesby, and Veasey were here. He doesn't get the credit because his job is to absorb blockers and clog running lanes, allowing others to make plays. So he won't have even decent stats. But our success stopping the run (we finished #8 last year in rushing defense and stuffed one of the country's best rushing attacks in Navy and best RBs in the Peach Bowl) goes back to him. Malveaux came on last year, and I hear Jerard Carter really blossomed in spring practice and could start ahead of Thurman, who appeared to be at least as effective as Mark when he was in for him last year. After so many years of a Swiss cheese front seven, it is so nice great to have a first-rate defense, especially for those of us who appreciate defense as much or more than a high-scoring offense.
Mulbah Car is making his case in the offseason as one to watch.
Vinh Tran ‏@mrvinhtran 5h5 hours ago
Players have off this week, but that doesn't stop @mulbahcar123456 from picking @jamescasey85 brain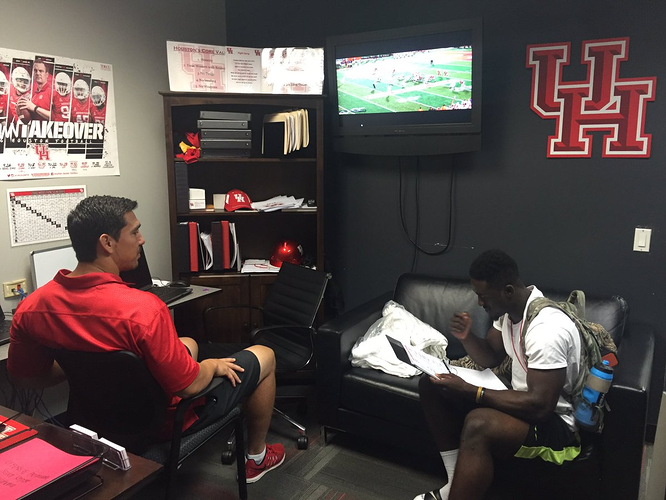 I agree, its really hard to pick, but mine are:
Greg Ward
Duke Catalon
Brandon Wilson
Steven Taylor
BJ Singleton (wont get the stats, but will be a force)