What's the deal with Jacoby Davis
Wow!
6'4", 249 lbs linebacker !
Go Coogs !
He is going to play defensive end here, which makes sense. We need to build the depth back up for DE since Belk and Early like to rotate the units out often.
He just left Grambling
Edit: My bad, he just left Tx A&M Commerce and took the Grambling job
You guys are screwing up Dana's Mapquest
Is there really another big transfer on the way?
This guy just committed on his Instagram
https://247sports.com/Player/Mike-OLaughlin-46038181/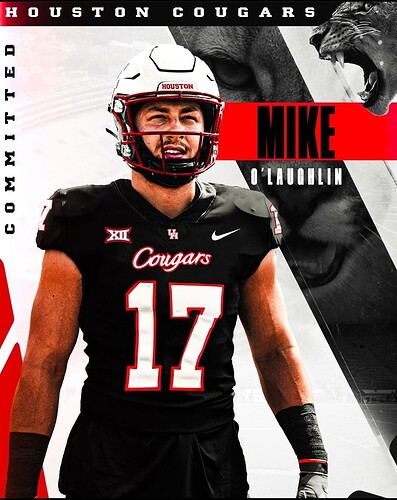 I hope that he is good. P.S.- I like that Big 12 logo on the jersey.
@WVUFAN should know about him…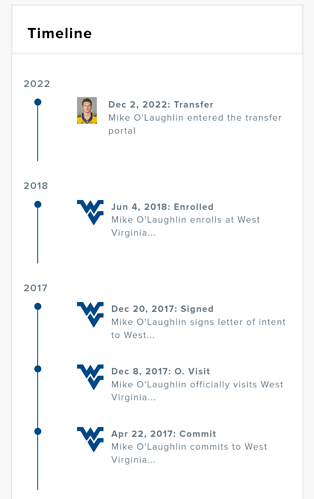 Wow!
That guy had receptions each of the last four seasons.
We are really stockpiling TEs.
He has had 3 ACL surgeries. Injured in Texas game last year.
Feel for him. That is highly concerning but we have a fantastic orthopedic center in Houston. Let's get him healthy. 6'5" is awesome.
I'm willing to try anything at TE lol
Poor kid. Not sure hobbling around the rest of your life for the sake of a game in your early 20's is worth it. I know people with knee pain and it sucks, especially if you enjoy being active.
I can attest to that, I've been having knee pain since July 29, 1967.