Like we used to chant back in the day…pooooooor Aggies!
UT gets 99% of the hate on this board, but Aggy is the absolute worst. Lied and deceived their way out of the Big 12 and pointed the finger at UT in the process. Despicable institution.
They don't have the votes to stop UT and OU from joining the SEC.
Aggies have zero power in the SEC other than their own vote
Well, always good to have the backstabbing Longhorn perspective. Who'd have thought qwanseeker would chime into back the Horns?
I disagree with you and I'm neither.
Lots of fans on copium over on TexAgs lol they really don't know what hit them today
Is Baylor getting copium infusions?
Wouldn't it be ironic to see Baylor join Houston Baptist in the Southland Conference?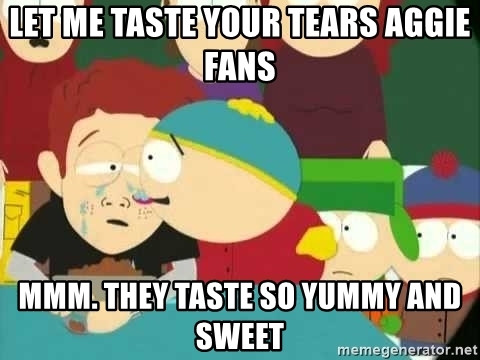 "The psycho ex is getting more psychotic.
Overtures for a reunion were ignored so the ex wants into your neighborhood. One minute you're enjoying your new home. The next you look up and a big cow is peeping into your window.
Now the ex is even dragging along an accomplice."
"2. Texas is just tired of getting beaten by Iowa State. Losses to LSU look better and pay more."
"If Ross Bjork wants to he a raging pussy about adding Texas send them back. Can't take the heat get out the kitchen."
The tears of unfathomable silence!
Can I just say I'm so excited to see what the SEC Shorts crew on YouTube does with this news. They are so good for their little five minute sketches, and this seems like a gold mine.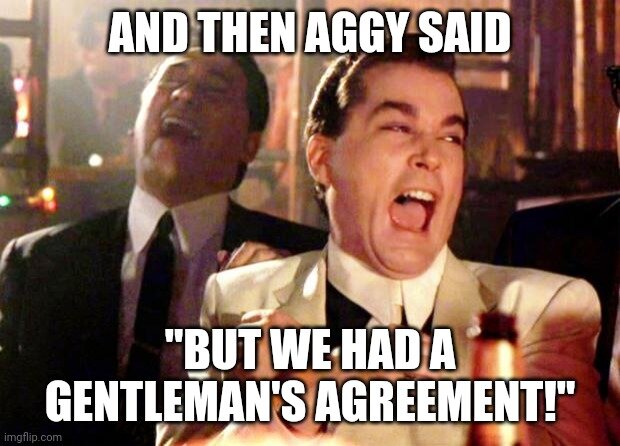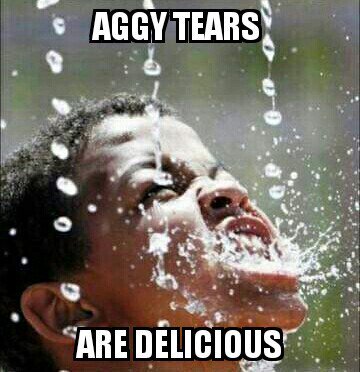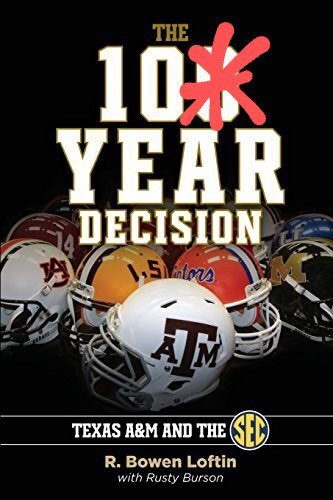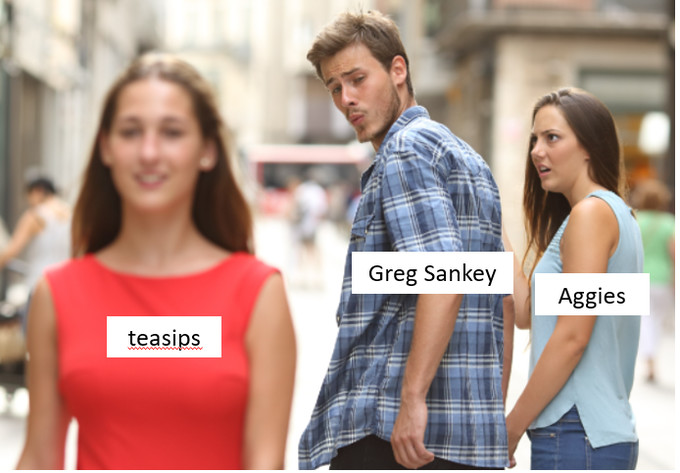 Man I hate the Bonghorns but I think I might root for them when they play against each other. Tough decision.
Live from SEC country. This whole entire situation puts a huge smile on my face.
Never have so many stuck up, self important d-bags been brought together under one roof.
UGA fans here in Atlanta sounding kind of nervous. This may mean Bama gets moved to the SEC east, which means UGA will never see a CFP again.
I cannot wait to see what happens next.