There was a lot of talk about bowls and expectations being met. That was cool.
Before the season I'm pretty sure not many people expected the B12 to be so bad this year. So far Cincinnati's new coach looks to be a bad replacement. Baylor looks to be on their way back to playing pre-Briles football. Gundy has OSU fans scratching their heads after being manhandled by South Alabama (currently 5-5) 33-7 and getting blown out by UCF. And BYU is in rebuild this year.
Speaking of UCF, Malzahn is recruiting well but he can't seem to put it all together. They seem to be regressing despite their big win over OSU.
The rest of the B12 is exactly what I thought they were… above average teams that will never make the playoffs.
Had UH hired a competent coach, they could be near the top of the league right now. Right behind Oklahoma and Texas, and maybe Kansas.
Other than the buyout, I can't think of one reason UH shouldn't fire CDH. Given the apathy among fans, UH will lose millions at the gate, if he returns.
To be fair, there were a lot who's expectations, however low, were met.
It is how they have been met that sucks. I expected 4 or 5 wins, but I expected to be competitive.
After five years, we should expect more from Dana than 4 or 5 wins.
Remember it was Pez who set the expectations low for CDH in the new conference, so he could give him a pass. Dana graciously accepted Pez poor mouthing with his poor mouthing about how tough the first year will be in the B12.
Remember when we beat Baylor and only needed two wins to go bowling?
That was awesome!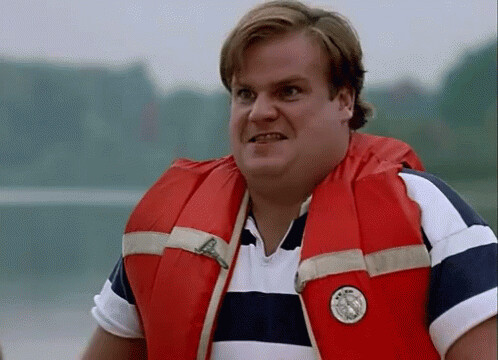 If we were competitive, except for the Old Skool Dana Haters, I think most of us would be willing to Dana another season. However Rice, TCU, K State, and finally the poop show I watched in my season tickets seat last night has me wanting Dana gone.
If they offered 6-6 at the beginning of the season I would've taken it. We're looking at 4-8 and we're not good. The clown wants to say "This is life in the Big 12" well that don't fly when Cincinnati came with us from the AAC and handed it to us at home. He needs to be paid off so he can go on his bender and we can prepare for next season. If we wait around to save a few bucks when the buyout is reduced we're going to miss out on a lot of good coaches. After OSU shuts us out the plug needs to be pulled.
Someone predicted 4-8 after we loss to Rice, historically when we lose to Rice we have suck ass season records below .500
We should never play Rice again. But, some cannot get off the teat with Rice. Worst attended so called Rivalry FB game in P5/P4.
Later this month Southern will play Grambling in the 2023 Bayou Bowl Classic. Last year over 62,000 fans attended. This year they expect more since it will be the 50th anniversary.
TCU - SMU Stadium capacity 47,000, attendance 51,243
So, does anyone expect this administration to select an outstanding HC to replace CDH. Really?
University of Washington looks at our VP of athletics resume. This guy renewed a home and home series with Rice for 4 years. They bring less than 2000 fans to the UH stadium that is 8 miles from the Rice Stadium. HAHAHAHAHA, who is our other candidates?
If Dana is gone, no problem. But if UH refuses to hire an agency that thinks out of the box for his replacement, and UH does their own search. Well we are following those last years of the SWC. Got rid of Kim Helton, was rejected by the Marshall HC, and welcomed another Dana.
But hey we will be playing Rice home in home in front of fans filling less than a third of Rice stadium.
UH, where the culture in FB is messed up. From 2014 to 2016. Yeah we were awful without Rice. Sarcasm.
Why the fugg should we ever be happy with 6-6?
Herman would have never considered that acceptable.
Dana considers it the norm.
I think we should stop playing rice bc it's their super bowl to mess us up.
Right now we have 9 tough conf games and have to have 1 other p5 or p4 team so that is 10 tough games a yr so we need 2 for sure wins which would be ULM and ACU type games like A&M does. Utsa is too tough a non conf also. We need 2 easy ones bc of the 10 tough ones a yr then we have a great chance of bowling each yr. Sec teams do this and so should we.
We have OU and Lsu around 2026 or 2027 and so our schedules are stacked with enough tough games.