There are 363 DI hoops schools. We made the round of 32. I love this team.
Hope the horns don't make it past penn st
Dig up John Wooden we'll lick him too
How do you block someone?
I hope we can take the expectations put on us. Football didn't get any let up after Parish and Hogan went down.
You must have gone to Northbrook

Click on their avatar, that brings up their profile.
Click on their avatar when it comes up in the new window.
This brings up a couple of drop down menus, one will show normal, click on that. It brings up 3 options, select ignore.
Facts. If you continue to get in the dance and get high seeds… eventually we will get our due.
I don't think Auburn can score 50 !
I don't find anything wrong in what the OP said. The expectations have risen thanks to CKS and staff and the players. Nothing wrong w/ that. It's really disappointing if Sasser/Shead don't contribute as much as they usually do in a potential loss. The season overall, along w/ these last 5 plus years, have really been awesome to us long time Coogs. Especially ones like me who didn't become sports fans until after Phi Slama Jama.


Lmao that spring branch dude is just trying to get a rise out of everybody. Back on the topic. It seems like people are looking for stuff to be pissed about already. Still a game to play tonight. At least save the weird rage after the game. UH basketball was dead not long ago and now has spent most of the year ranked #1.
Just go ahead and click on the handle, select ignore, select forever. No more feeding this troll.
left out FT %

…eta Time of Possession … or is that the football thing?
Tempo in basketball, and our resident experts say we play too slow
Where's SpringBranch ?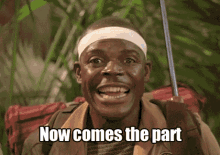 Somewhere North and West of San Antonio . . . . . I once got a steroid shot there, cost me $100.00
Good one….
Just a bit north for me, not west….Home of Smithson Valley HS
i do think we play too slow sometimes. itsok to be wrong or have different opinions. but sure as hell you have the scorned wives that want to remind you with baited breath.
"you said you fixed that crack in the pool in February 94'!!!"