Thanks for posting.
Texas from unranked to #11? This is why (ok, at least one reason) I was not pulling for them against Notre Dame. Better hope OU takes them down just in case UH runs the table.
wait until they run into might Iowa State…go Cyclones!
So is the #6 team in the country really only going to be on ESPN3 this week – cmon
Honestly a little higher than I thought. I was expecting 9-12.
Texas jumps all the way to 11 with a double overtime win? Someone's jaw is sore today.
We're playing Lamar. I can't think of any FBS-FCS games that were on the ESPN networks in Week 1. That said, Week 1 had a dramatically better slate than Week 2.
**
University of Houston Cougars vault to No. 6 in AP poll after upset of Oklahoma
.
**
Houston Ranked No. 6 in AP Poll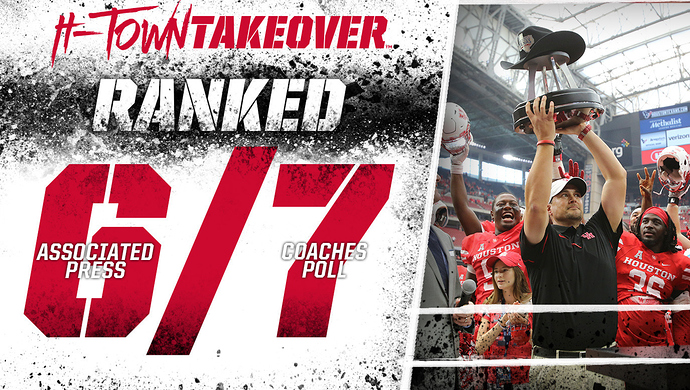 http://www.uhcougars.com/sports/m-footbl/spec-rel/090616aae.html
.
isn't there a site that shows each of the voters ballots?? i'd like to see the breakdown.
According to that site the AP didn't release complete info on the individual polls, so that site isn't yet working for the week.
what I found interesting is that none of the folks that picked us in the top ten show up I that poll tracker, and when I looked at Texas voters, you could not see where folks voted for us…really weird.
Correct, but is is a good one. You can even vote for or against the voters if you think they did a good or bad job.
They don't' have the individual info for this week yet.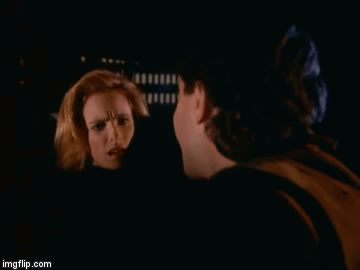 Ranked #6 is sure sweet! UT wins a game at home in double overtime giving up 47 points and they move from unranked to #11? No I'm not a fan, but still, SMH…
What matters is that we are 1-0.