Coog and NFL alum doing well:
Ball High's win a reason to believe in Anders, coaching staff and team
http://www.galvnews.com/sports/columns/boothreview/article_b07273e1-bd8b-597e-8143-d347ce40a362.html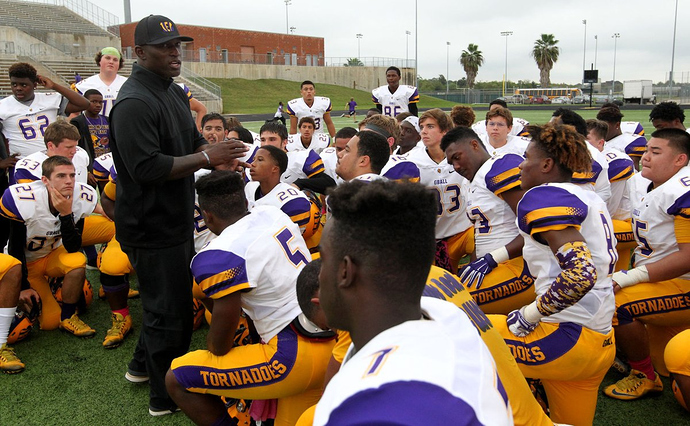 Like the cement walls of Kermit Courville Stadium, Anders and his fellow coaches are old school, especially former NFL player and coach Pat Thomas and former NFL strength and conditioning coach Billy Long. They believe in hard work, that opportunities are earned, not given. They take pride in holding their student-athletes accountable on the field as well as in the classroom while teaching their players the importance of taking pride in the Galveston community.