http://www.uhcougars.com/sports/w-baskbl/spec-rel/122917aaa.html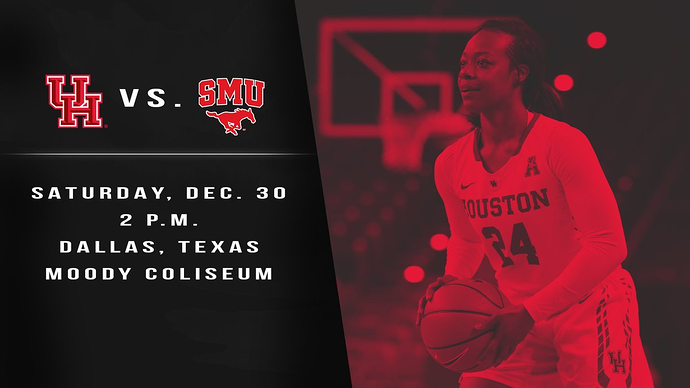 SCOUTING THE MUSTANGS
SMU enters Saturday with a 6-7 overall record after falling 79-57 at Texas A&M, Thursday.
The Mustangs shoot 36.1 percent from the field and 31.0 percent from beyond the arc, leading to 59.7 points per game. Conversely SMU allows opponents to score 59.8 points per game while letting them shoot 34.6 and 28.9 percent from the field and beyond the 3-point line, respectively.
The Mustangs have a pair of players who average double figures in scoring, including a team-best 18.1 from McKenzie Adams. Kiara Perry averages 11.2 per night, and on the glass, Perry paces SMU with 7.7 rebounds a game.