http://www.uhcougars.com/sports/w-baskbl/spec-rel/022018aaa.html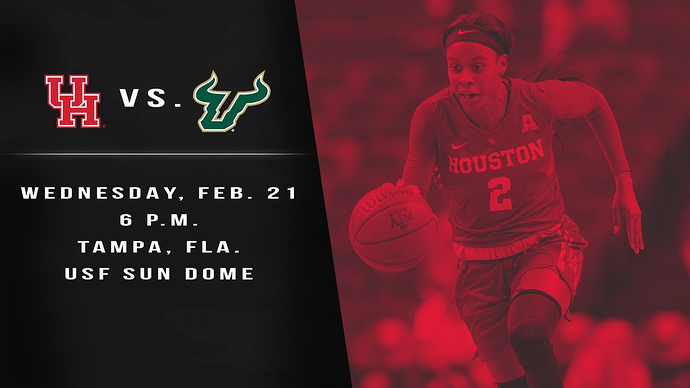 SCOUTING THE BULLS
USF enters Wednesday's contest with a 22-5 record and an 11-2 mark in American Athletic Conference play. The Bulls enter the contest on a seven-game winning streak and are ranked No. 18 in the AP Poll and No. 17 in the USA Today Coaches' Poll.
USF shoots 43.1 percent from the field and 35.1 percent from beyond the 3-point line, leading to 76.0 points per game. Conversely, the Bulls allow opponents to score 61.3 points per game while allowing them to shoot 37.4 percent and 32.7 percent from the field and beyond the 3-point line, respectively.
USF has a trio of players that average double figures, including a team-best 20.5 from Kitija Laksa, which ranks second in the American Athletic Conference. Maria Jespersen puts in 18.2 points per game, while pacing the team with 9.7 rebounds per contest, and Laura Ferreira averages 10.3 points per contest.