BB-35, better known as the Battleship Texas will soon be leaving San Jacinto for restoration.
Let's have a look at some images of her through the years. Most of these are courtesy of Texas Parks & Wildlife.
Preparing to launch - May 18, 1912. Notice the torpedo tubes. They were removed when she was modernized in 1925.
Miss Claudia Lyon did the honors. Her father, Cecil Lyon was an ally and personal friend of Teddy Roosevelt.
Crew antics - 1918
1919 - Notice something atop turret number 2?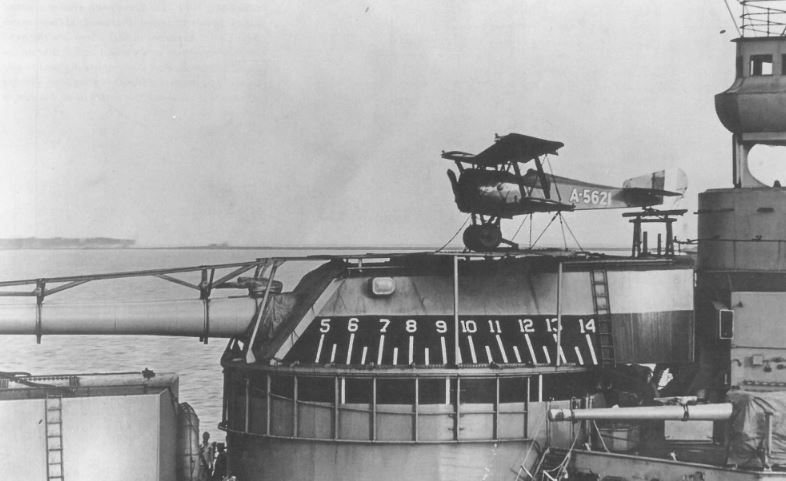 Here's a closer look.
First flight off a US battleship - 1919
In the Panama Canal - 1929 - here she is after her 1925 refit.
Her basket masts were traded for tripods, more anti-aircraft guns were added, her coal fired boilers were replaced with oil burning models, and she became the flagship of the US fleet.
The flagship in full dress - 1929
Catapulted into action - 1929
Charles Lindbergh paid a visit - 1929
Steaming under the Brooklyn Bridge - 1931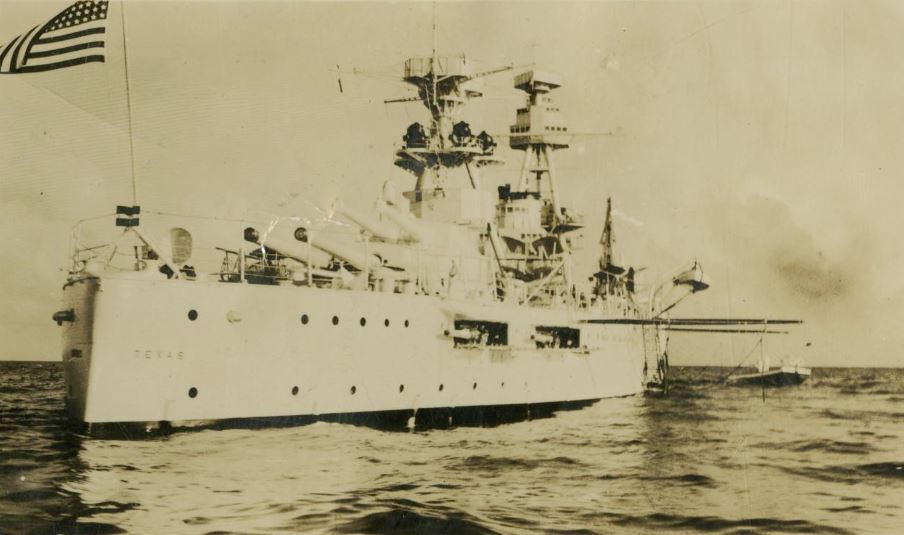 Off Puerto Rico - 1940
In her warpaint - 1943
The ship had a band - 1934
The sailors enjoyed concerts.
Don't know who she is, but she had their full attention.
This looks 1930s.
Midshipmen boxing under the big guns - 1938
Sea or land, nobody likes to sit in front.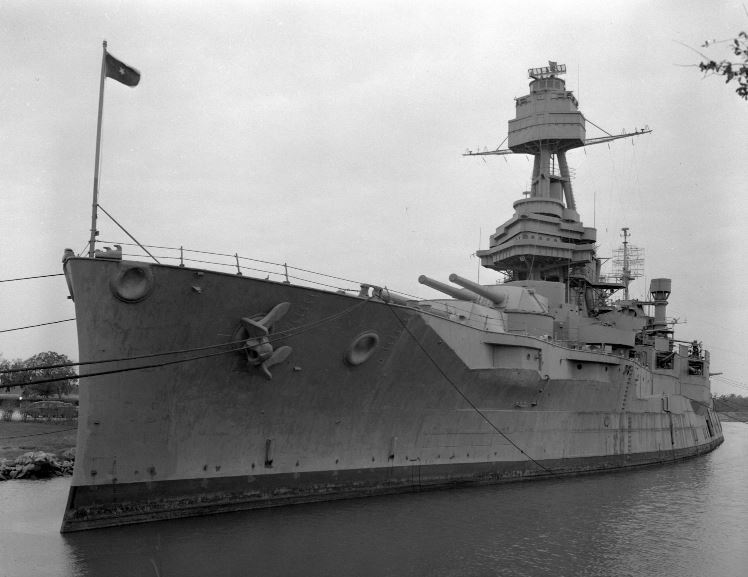 Stripped and plugged, sitting at San Jacinto - 1953.
Let's end with a quote.
Two quotes, actually. Both from a man who served aboard her in the early years.
"There's something deep down in her staunch steel bones - something she's had from the moment she slid down the ways - something she'll never lose while she floats. There's a spirit in that ship like the spirit of the Constitution ."
"She was a ship! The smartest man-o'war afloat, and the best. A hard, tough, salty, shootin', steamin' fool. A trophy grabber, a fighter, and a he-man battle wagon."
1930
Did you know the Republic of Texas had a navy? It actually had two. We have a book about them.