They are very good with their hybrid defense. Tough opponent Monday. Don't let record fool you!
They are good and probably the hottest team in the tournament.
After the loss to NCSt. in the final 4, I learned that once a team gets this far, what they did earlier doesn't matter. And during this COVID year it really amplifies that.
They're in the elite 8…of course they're good!!!
Now that cuse just got stopped they are the new hottest team.
The after show already started to hype their guard player and they were not sure how Houston could stop him.
It was like a bad groundhogs day.
Already saying we are the first team to play 4 double digit teams.
No such thing as a bad team at this stage in the tournament.
And all the analysts had us as underdogs in 3 of those games.
That's funny. Zags are the hottest team cuz they haven't lost all year. After that, UH rides a 10-game win streak into Monday. Beavers are hot, no doubt, and I think could give us some trouble, but I don't think they are the hottest team in the tourney.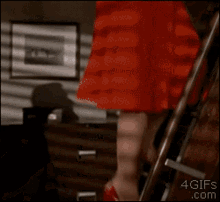 If we don't respect this team, Oregon State like NC state some years back, will break our hearts tomorrow. Reading some post in this forum, we are already looking ahead to Gonzaga.
Vegas didn't. People playing with their own money as opposed to the networks pumping their paid teams !!
I didn't realize Syracuse was playing Houston until midway of the first half last night. All I heard from the TV announcers was Buddy Buckets.
Hopefully the Coogs get more mention early on against Oregon State.
I understand at this point all teams are good and playing well and the Big Ten was severely over rated, but I would rather be playing Oregon State than Illinois, West Virginia or Oklahoma State.
If someone told me before the season that if UH can beat Oregon State they would go to Final Four, I would have taken it.
Go Coogs. I'm enjoying the ride.
Really happy that no one on this forum ill be playing or coaching in the game tomorrow. CKS and the team is focused on tomorrow's game and nothing more.