Haha why does 26 look tiny compared to that beauty of a mullet?
Best mullet since Beetlejuice Holgorsen's Skullet!
Hawk was great!!! Son of Mojo?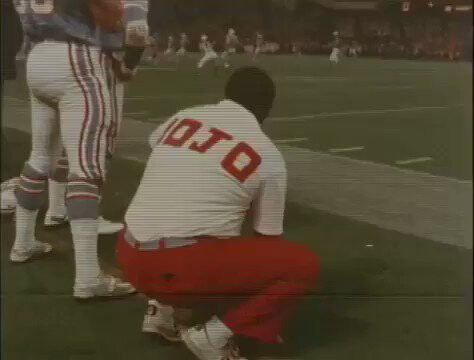 I can't remember a Coog with a glorious golden mane flowing from his helmet.
Man I heard from a reliable source many years ago many Oilers used to go to Touchdown BBQ and then head to MOJO's and have " Animal House" type parties
Hard to believe a mullet like that could come out of Santa Fe, Texas.

Did not realize his dope hawk shirt was a troback to Mojo
I just saw this and I already love this kid!!
Last night's KO was the first time I've seen him do the Mojo routine… Was this a one time thing for senior day, or have I missed this all year?
Optical illusion caused by that mullet's greatness.