http://www.uhcougars.com/sports/c-track/spec-rel/041018aaa.html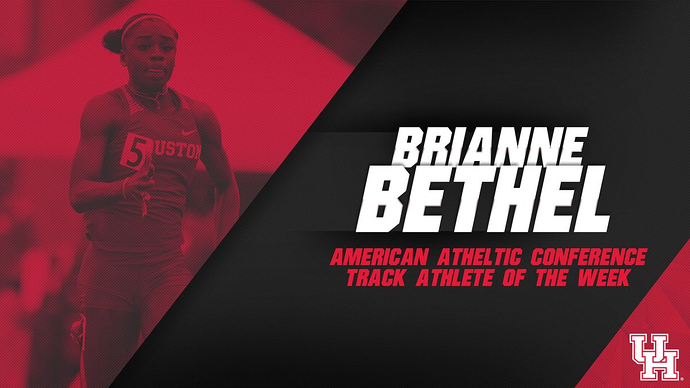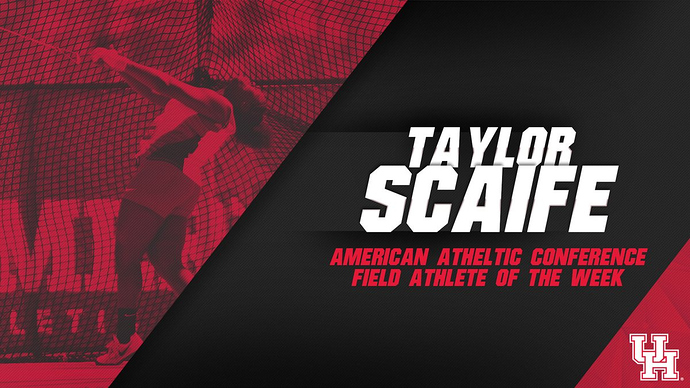 Bethel posted a pair of nationally ranked times at the Houston Alumni Invitational in the 100- and 200-meter dashes. Bethel won the 100 with a season-best mark of 11.42 before returning later in the afternoon to run 23.10 in the 200 to take second. Bethel's 100 time ranks her No. 28 in the nation, while the 200 time is 24th.
Scaife posted another record-setting performance at the Alumni Invitational, breaking her own school mark in the women's hammer throw. Scaife used her fourth attempt of the competition to throw 203-9 (62.10m) and win the event. Scaife's mark moves her to No. 16 in the NCAA this season and makes her the first Houston woman to throw the hammer 200 feet.
The awards for Houston are the 12th and 13th overall this season. Elijah Hall won the award for the fifth time a week ago, while Brian Barraza, Amere Lattin, Naomi Taylor and Samiyah Samuels have claimed outdoor awards, and Lattin and Tonye'cia Burks each claimed indoor awards.