He was honorable mention All Big 12.
off topic - saw Landon at the UH v Temple game over the weekend and actually walked right by him.
im 6'-2" and he was taller than I was. However I see he was only listed as 6'-0" on the UH website.
guess he had some thick socks on Sunday.
Can't play in cowboy boots!

Maybe it was his shoes.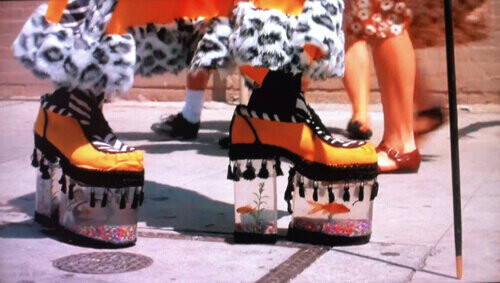 I imagine he's salary with commission… Like most sales jobs…
I'm Gonna Get Those Sucka!
Yeah but who pays the commission?
The players?
Linking Coogs I would assume…
Well I was just thinking along the lines of a real estate agent. They don't make salary…but whatever.
Yeah… Doesn't matter… He's getting it somewhere for sure…

Hopefully all the transfers, signings, and players on the roster will bold well for the coogs come fall.
So these transfers will all participate in Spring training, right?
It doesn't look like he has played on the line before. Interesting move
He was a Linebacker and was terrible dropping back into coverage so the thinking is with his size would be a better fit on the edge…he was 2nd in tackles for Oklahoma…this could really work out well
We seriously need to lock up Sunshine somehow. He is doing fantastic things for UH.