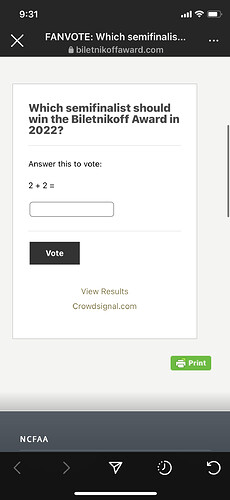 Requiring this kind of verification to vote when you have fans from Georgia and Tennessee voting is criminal!

Or California voters. They keep answering 5
No, to their credit California folks would mail in multiple votes. And they would google the answer!
I thought this was a TDECU attendance equation.
California voter here. Universal vote by mail is awesome.
Meanwhile the Texas voters have run out of ballots.
Good thing there are no Aggies up for the award.