Wish we could open next season in the JerryDome, but I doubt OU will go for it. They probably also already have a game scheduled there.
Guess they didn't want a rematch…
It doesn't say when Fla. State travels to Boise !!!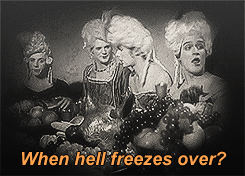 Exactly !!
Why UH should NEVER cow tow
to those schools …maybe pun intended !
F them !!
From www.fbs schedules: "The series between Florida State and Boise State in 2019 and 2020 has changed scheduled dates, per Boise State's official football site. The games will now be played in Jacksonville on August 31, 2019, and in Boise on September 19, 2020. Boise announced in July the move from Tallahassee to Jacksonville"
Good deal…Of course, we are 8-2 against Fla State, so probably not interested !!
You're shorting us a few; we're 13-2-2 against FSU all time.
So much for the oft touted myth that teams want to play in recruiting hotbeds.
FSU May end up buying out the return date but the fact that Boise State was able to ink this deal speaks volumes to our last AD's ability.