Me and my friend started a tradition a few years back, we make bold predictions about the season before the first game. Thought I'd bring the tradition here.
Example last year I had….
Roberts will shoot 30%+ from 3 and he literally didn't even take a 3 .
Jarace all American didn't work out
Francis starting by conference play
But the one I did get right was 5 players average 10+ ppg. Thats was the first time that's happened since Sampson got here
Here are ours this year. The left are mine the right are his.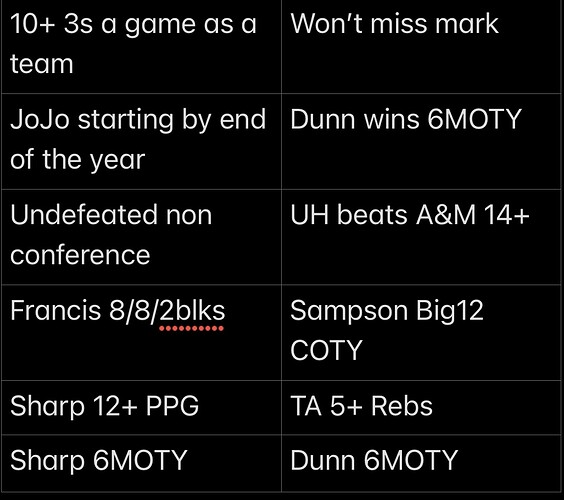 DROP YOUR BOLD PREDICTIONS THE SPICER THE BETTER!