Never watch. It is a sham.
I'm watching both games, and the UCF-Auburn game. It's the last full day of college football this season, and I plan on making the most of it.
I don't agree with the Bama decision or the format, but I'm not gonna shoot my self in the foot on a "boycott" that won't move the needle. Last chance to watch college football for eight months.
I'll watch UCF Auburn. Have to root for the conference.
Don't like the format but LOVE college football, so I am watching. The kids and coaches didn't pick the format so hard to punish them.
IT IS A SCAM
EVERY SINGLE OF YOU WATCHING IT CONTRIBUTES TO OUR EXCLUSION FROM THE P5'S
HOW?
RATINGS
LOW RATINGS IN THE 4TH BIGGEST CITY IS A MAJOR QUESTION MARK FOR ADVERTISERS
GET HIGH RATINGS WHILE ON TV SO BAD RATINGS COME cfp TIME MAKES IT CLEAR TO ADVERTISERS
Low ratings in Houston will simply solidify this town as a non event in the college football media landscape. Houston already isn't in the top 5 media markets for college football.
Instead of concentrating on the boycott, figure out a way for more people to watch broadcast UH games despite a boring product.
That does not add up Moncoog. Advertisers study numbers and put an action plan from it.
The fact that we have had solid to very good Nielsen numbers is a huge plus in our favor.
Low ratings for the cfp but high ratings for the local University? As an advertiser you will want U of H in the limelight.
I'll go a point further. Call the cfp local channels and tell them you will boycott the cfp until U of H is part of a P5. Do the same thing with the cfp advertisers.
If you want to see it (like me) go to the sports bar or use an antenna like the old days.
So you have a Neilson Box?
Last full day of college football…I'm watching.
A stadium full of us can boycott the cfp and it won't move the needle enough for the cfp, ncaa or the advertisers to notice. This would take a nationwide effort from all non-P5 schools. Even if that could be accomplished, I do not think that a 3 game boycott would be effective.
I would prefer that we work on improving our brand and the brand of the city we represent. Positive energy in all things should be our path forward.
I think you're wrong there. Fewer viewers means a lot to the Network and their advertisers. Until someone files a class action lawsuit, withholding our viewership is the only real action we can take.
Me too. It's not a playoff game for a faux championship.
Getting in to a P5 conference isn't the point. The point of not watching and hurting the ratings is so the puppet masters will see that we, the fans, are on to them. They will drop a few crumbs by expanding the the playoffs for the faux championship to 8 teams.
That still won't be enough. We will never have a true National Collegiate Football Champion at the FBS level until the NCAA steps in and creates a fair system that gives every school in the division, regardless of conference, a chance at the title.
Per the NCAA's own mission statement under Fairness: "All college athletes deserve a fair shot. We focus on respect, integrity and responsibility, both on and off the field, so that college sports prepare student-athletes for life." Even more to the point they further state: "The NCAA is committed to providing a fair, inclusive and fulfilling environment for student-athletes and fans."
If this faux championship, that purposely excludes certain schools by design, fulfills the "Fairness" mission of the NCAA, I'll eat my hat. Moreover, I can find nowhere on the NCAA website that they recognize the Champion of this playoff as the FBS division national champion.
I know there are lawyers among the coog faithful so how about we get Pez and Khator get some of the UH lawyers started on filling suit.
I proposed on another thread one idea for a real NCAA D-1 playoff. It certainly isn't the only way to do it but whatever happens, we cannot sit still until every D-1 school has a real shot at a NCAA sanctioned title.
It's not a CFB playoff. It's an "invitational tournament."
Sorry Larry Culpepper-keep trying.
Agree. TV shows, new shows and radio shows are directly affected by people complaining to advertisers. There is actually a threshold where advertisers pull out from sponsoring. Let's use it to our advantage. Call every single one of these companies and demand that we have a true College Football Playoff with the champion of each of the 10 Div I conferences. Let's make it to 16 Teams.
Here is the list of the advertisers. A large number of people calling these companies will have an impact. Let's hit the cfp where it hurts the most. Their pocket book is the ultimate equalizer.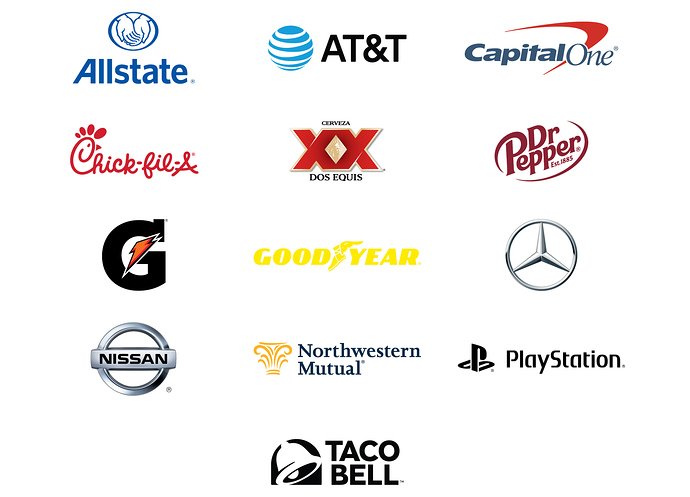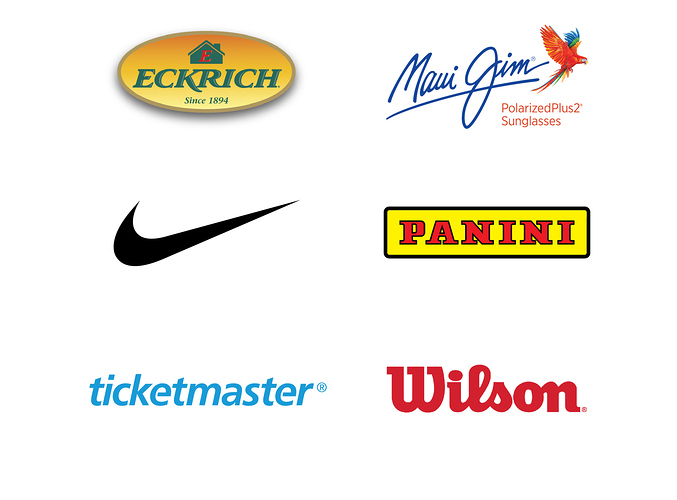 This Peach bowl been awesome so far. Sorry, but this is the last full day of college football. I'm watching all day.