http://www.uhcougars.com/sports/c-xc/spec-rel/101717aaa.html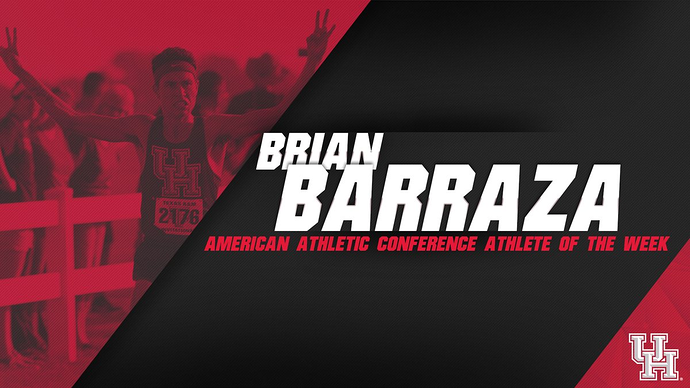 Competing for the second time on the season, Barraza led the Cougars in their final tune-up before postseason competition begins. Running at the same site that will host the NCAA Championships in November – E.P. 'Tom' Sawyer Park – Barraza finished the 8,000-meter race in 23:22.1 to finish 10th.
Barraza enters the American Athletic Conference Championships with two top-10 finishes in as many races in 2017. The senior made his season debut at the Texas A&M Invitational, winning the 8,000-meter event in 23:51.4.
The conference award is the second weekly honor for Barraza in 2017, after also being named The American Athlete of the Week on Oct. 3, and the third of his career.
---
https://twitter.com/AmericanXCTrack/status/920358881494257664