Seven-Step Drop: The Truths and Lies of College Football After Week 1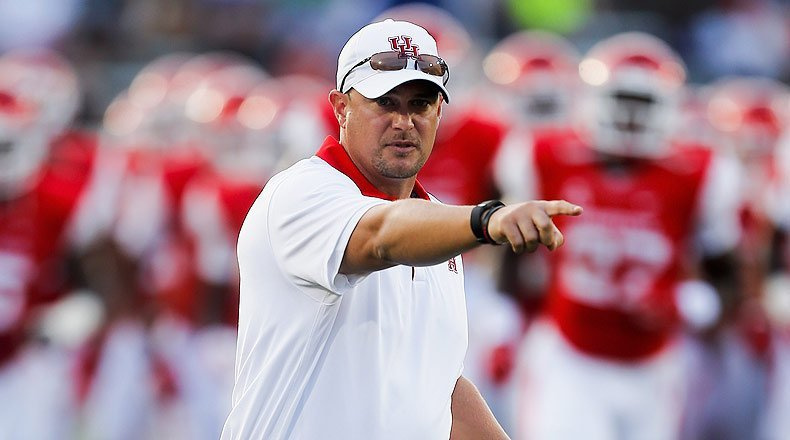 Truth: Houston has a real shot at the College Football Playoff. It's still going to take a perfect storm for a Group of Five team to crack the College Football Playoff but the first thing Houston needed happened on Saturday when the team beat Oklahoma in all three phases of the game. We won't know how the committee really views the Cougars' candidacy until much later in the year but it's apparent that the opportunity is real coming out of Week 1. The potential for two-loss champions out of the Big 12 and Pac-12 really would help a ton. Louisville, which visits later in the season, is primed to be a top-15 team this year too.
It's a long road to the final four and surviving a college football schedule unscathed is extremely tough. Still, Houston has a way better shot at making it than Boise State or TCU ever did in the BCS era and the Cougars will receive way more media attention on the subject than those two ever had.
Heisman five: 1. Nick Chubb (Georgia), 2. Greg Ward Jr. (Houston), 3. J.T. Barrett (Ohio State), 4. Christian McCaffrey (Stanford), 5. DeShone Kizer (Notre Dame)
Also had Houston 3rd on his FWAA ballot.