Boom! Mother is a Coog alum and he visited campus last offseason. Will play QB in the Houston area next season at Cypress Lakes.
Moved to Texas from NYC area powerhouse (one of the few) Cardinal Hayes, NY (the Bronx),
Rutgers decommit, BC offer.
https://247sports.com/player/sofian-massoud-45572668/
This says a UVA offer. Also a standout DB.
"Massoud is almost a four star prospect with a year to play,"
https://247sports.com/college/rutgers/Article/Sofian-Massoud-updates-his-move-to-Texas-133117652/
This is an interesting watch.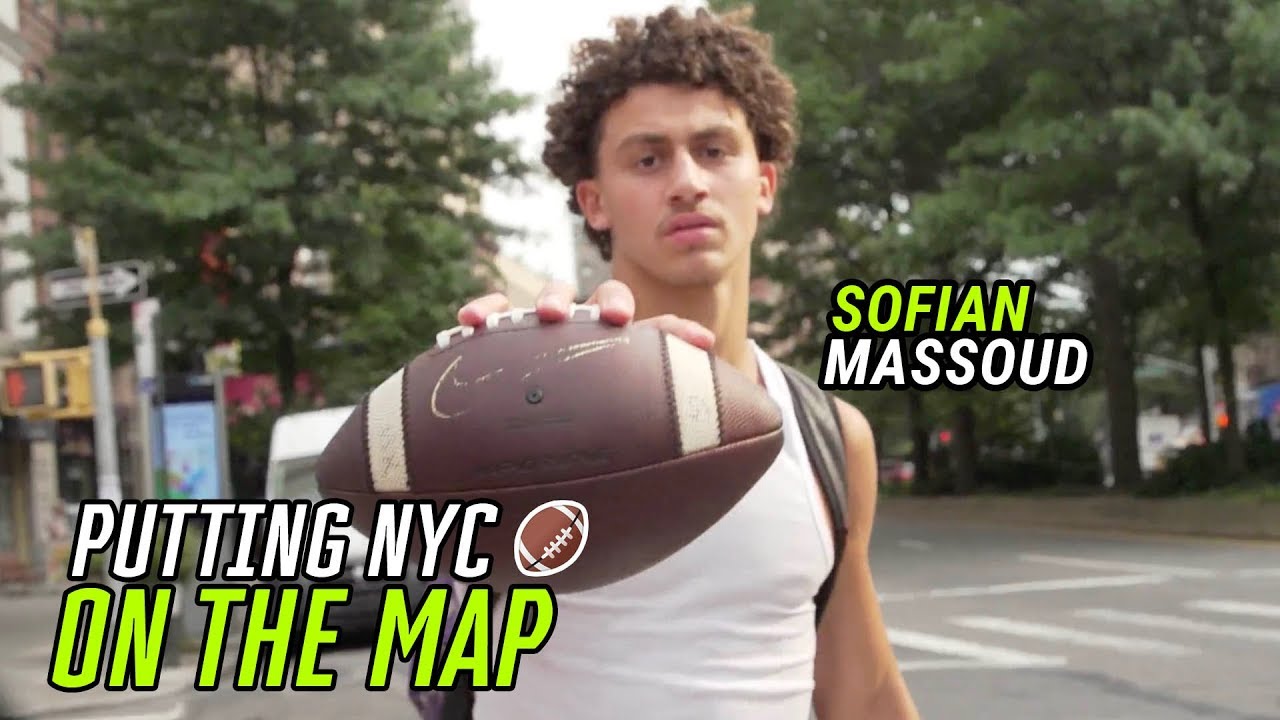 https://twitter.com/Joseph_Duarte/status/1155302416864227328
https://www.houstonchronicle.com/sports/cougars/article/UH-picks-up-commitment-from-QB-Sofian-Massoud-14190779.php
His brother is headed to Wake for hoop in the fall.
#34 SF in the class.
https://247sports.com/Player/Ismael-Massoud-45572966/high-school-181835/
Back to landing multiple Texas 100 kids. This is a lot of fun. 3 of our 7 commits will be or are in the top 100 in Texas. Reginald Johnson would make it 4 if he wasn't in Louisiana. That's over 50% of our commits. A complete 180 between this staff and what Applewhite was doing on the recruiting trail. Night and day.
I think I saw that he is 6'1 180. Are we planning to play him at quarterback? If so, I hope that he redshirts and bulks up.
Have seen a report he's up to almost 6'2" 185, with another year to play. Remember, his brother is 6'8" so there's potential for more growth.
And an early graduate so he will here in January
I think the genius of the Dana hire is that tells recruits that the coaching staff will be here for your 5 years.
I hear we are getting a 6th year out of Keenum as well.
And he was classy in his announcement:
"First off I would like to thank the entire coaching staff at Rutgers, especially Coach Joseph, Coach Ash, and Coach McNulty, throughout this entire process. Also I would like to thank Rutgers Nation for the love and support they have shown me in welcoming me to the birthplace of football, which dates back to the days of Paul Robeson. It has not been an easy decision but after thoughtful reconsideration with my family, I would like to announce my decommitment from Rutgers, and my commitment to my mother's alma mater, the University of Houston. Thankful to coach Holgorsen and Coach Blackwell for giving me this opportunity… Go Cougs!"
Great get! Very athletic kid!
Thanks Mom!!

Awesome in literally every way !!!
Go Coogs !!!
PS: I am a second generation Coog !!!
Knockout Alert!!! That Guy was the big winner, who won her heart!!!