1st commitment for David Rehr.
Annie was 1st team all-district 15-6A, all academic and all-county last season.
https://twitter.com/anniegcooke/status/1136803695788736513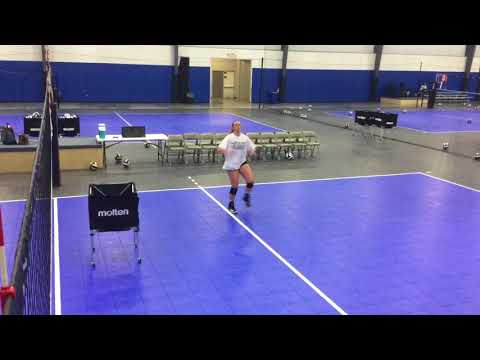 "Annie is an outstanding leader, and she has so much natural leadership ability," Gibson said. "But what I love is that her and the seniors do want to make an impact on the program and leave a legacy, and you can see everything they've done this season, through the offseason and the summer, has been to lead the team to this point. She's very adamant in taking control of things and just making sure everyone is doing what they're supposed to be doing, but having fun, too."
Through 14 matches this season, Cooke has produced some strong numbers. She leads the team with 402 assists and ranks third on the roster in both digs (152) and kills (92). Cooke split time with Parker Pogue as the Lady Cavaliers' primary setter last season, but she has been given even more ownership this year.
"She has beautiful hands," Gibson said, referring to Cooke's touch on the ball while setting. "She can make some outstanding plays happen. She is talented as a hitter as well, so some days we run 6-1, and some days we run a 5-2 — it just depends. But she's very smart. She can move her hitters around, she runs a quick offense, so that alone, and just having a positive attitude, just helps everybody."