Great, long profile of the man, his athletic successes, and his current status along with coaching at UH (for free):
Carl Lewis' Long Olympic Run Paved With Gold
http://www.investors.com/news/management/leaders-and-success/carl-lewis-struck-gold-in-his-long-olympic-run/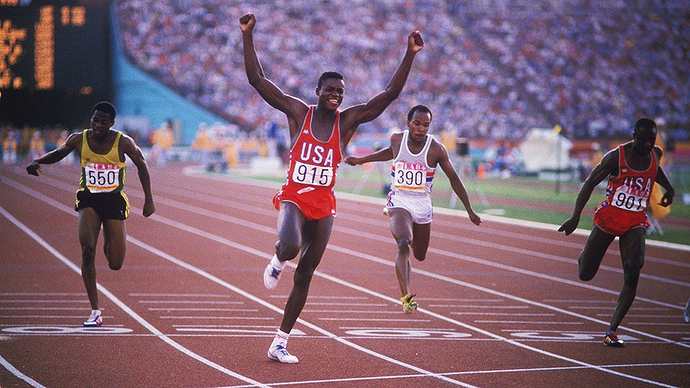 No wonder ESPN feted Lewis as the 12th-greatest North American athlete of the 20th century, just behind Joe Louis and ahead of Wilt Chamberlain.
As for Olympians, List Dose lauds Lewis as sixth all-time, noting he was given "the title of Sportsman of the Century by the International Olympic Committee, Olympian of the Century by Sports Illustrated, and Athlete of the Year three consecutive years by Track & Field News."
GiveMeSport.com lifts Lewis all the way to No. 3, behind swimming sultan Michael Phelps and early-1900s high jumper Ray Ewry.