Catcher looking to improve offense after whirlwind junior year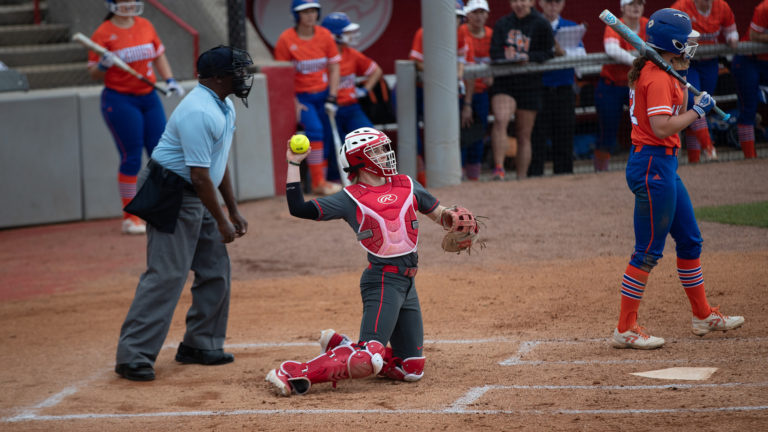 The team is still getting used to training, and Vesely said the team is not quite in full game shape yet, but it is all starting to come together.
This weekend at the Houston Invitational, the Cougars were finally able to return to action after the long offseason, but Vannoy was greeted by an unfamiliar feeling.
"It was odd actually because I was actually pretty nervous, which is a weird feeling because this is my fourth year and I didn't really think I would be nervous," Vannoy said.
The senior started her career as a freshman with a .267 batting average, but that average has gone down over her last three seasons, a trend she is focused on reversing.
"Last year, I struggled a bit more offensively and not defensively. I think I've got the defensive part pretty sound, so I'm focusing on being calm in the box and putting the barrel on the ball," Vannoy said.
The fact that this is her final season wearing the red and white for UH is not lost on Vannoy, who thought her nervousness could be tied into that.
"I'm also taking advantage of my last year 'cause I'm never going to be able to go on the field again. So just having fun with it and being relaxed. Seems to be working out alright," Vannoy said.