A lot of good and interesting points covered, including updates on player health & development.
Link: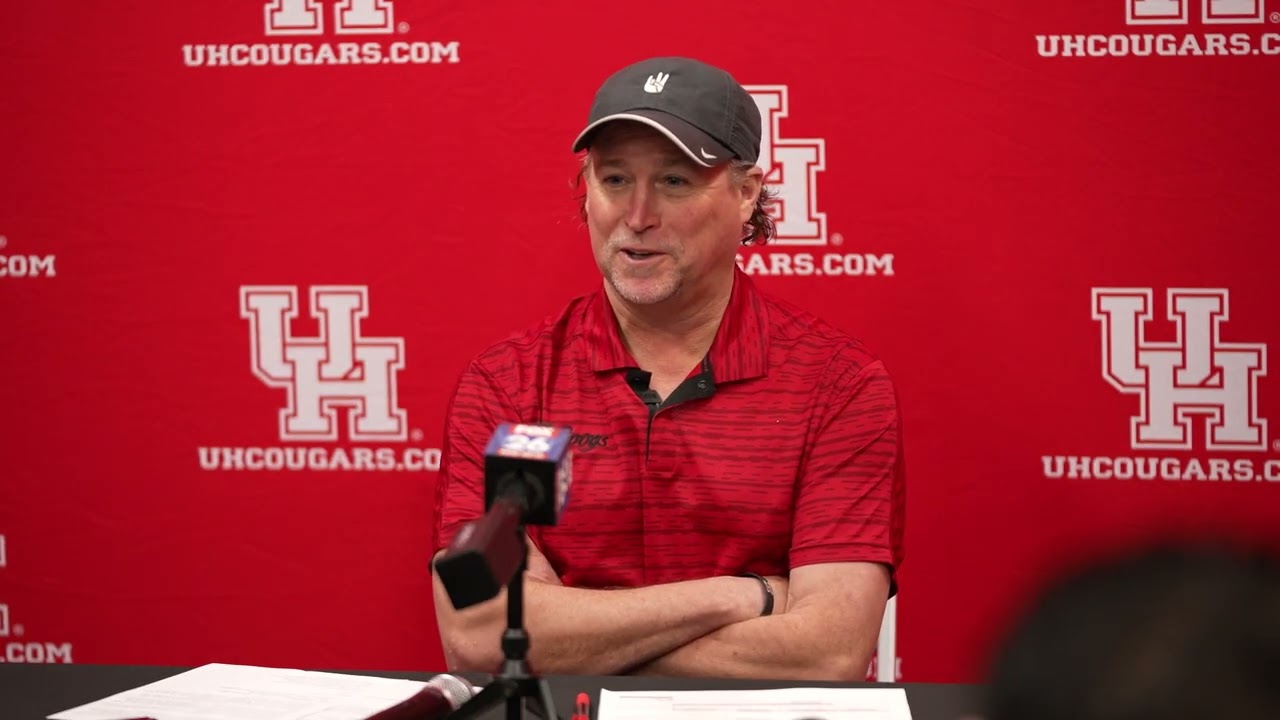 Ready for some BIG 12 football
Go coogs
Not necessarily inspiring, but lots of good coaches aren't with the media.
On the positive side, I heard nothing that could be construed as negative. I'm not a Dana fan, but i dont know even if the most hardened anti crowd can find trouble with this.
Just a good fact filled presser.
All that drinking & smoking taking a toll on his voice.
Proof? Sounds like allergies to me…
He's always talked like that
Ohh we're adding smoking buddies to the list
Those are some year long allergies if your telling.
I always think it sounds like he drinks a big glass of milk right before a presser
He says Moses Alexander wasn't eligible to play this last year, so that explains why he didn't see the feild
I thought this was a very informative presser. Good to know who is being held out and why. It was interesting to find out that Garth and Moses were ineligible last year. Garth was ineligible due to not getting a waiver; sounds like UT would not grant it. Did I ever mention that I hate the whorns? I don't know why Moses was not eligible.
All in all, I am getting excited about our football prospects this fall. Regardless of what the prognosticators and anti CDH crowd say, I am very positive about our chances this fall.
It was a good presser. Informative.
Notice he mentioned Sampson. Admiringly.
Yes. And here in the Austin area it is bad all year, sometimes a little less, but bad all the time.
Lots of West Texas dust around right now
Good all-around presser with Skulletor. I felt it was very productive. I think he is cautiously excited with personnel and staff.
Dana is his own OC.
Like McCarthy in Dallas, and Landry for 29 seasons.
He mentioned his background during his talk. By trade he was an OC.
at 2:20 he mentions Mike Burchett is ready to take that next step. I believe he is suggesting Burchett will possibly be the OC in some capacity moving forward.