https://mobile.twitter.com/GoodmanHoops/status/1562802921699684355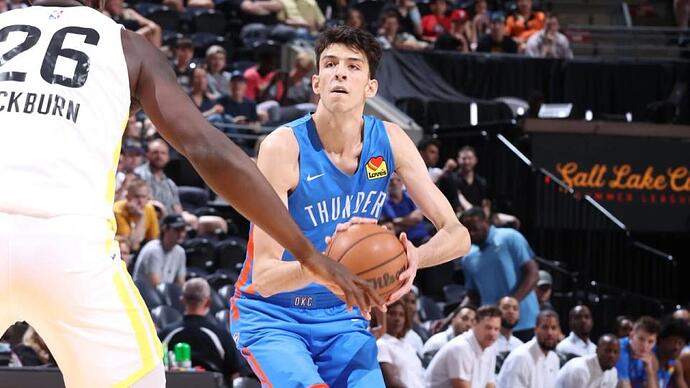 Former Gonzaga big man.
Picked 1 spot ahead of Rockets Jabari Smith.
Glad he doesn't play for the Rockets.
WOW. Thanks to Thunder for passing on Jabari.
A subtle way to tank for Wembanyama as well

.
The irony of people saying "I told you so" is that a foot injury like that would have been worse if he had more weight on him. No body was worried about an increased risk of foot injuries. Same injury as Travis Etienne last year who is 5'10 and solid muscle.
Plot twist, the Thunder are happy about this.
Did someone on this site say this?
Not that I have seen, why?
Just asking. I thought you were responding to posters here saying that and figured I missed it somewhere.
Lisfranc… Schaub came back late in his career from the same injury.
Chet just needs to stay out of pro-am basketball games…
Didn't Bill Walton and Sam Bowie have the same or similar problems in their careers
I seem to remember that Yao Ming had foot issues at some point.
Yao was also much heavier than Chet and would play for chinas national team during the off-season so he never got much rest.
Interesting list. Embiid is one of the best of his generation. Griffin was an icon. Simmons is the biggest waste of talent in the history of the sport. Randles had a really up and down career. Oden is a classic example of a bust. Basically tells us nothing about what ls going to happen to Chet. Every possible outcome is still on the table.
7'2 with foot severe foot injury already? Ya no thanks I'll pass on that. Give me Jabari all day
How's he overrated? He was great and now everyone sees him for what he is…a mediocre role player.