"I went to UT"… "I'm sorry to hear that"… awesome
Coach is amazing! Who can't help loving this guy! He does everything right.
Anybody know if there is a youtube link to this video? I'm trying to make a gif of Herman rejecting UT but I can't do it with the link provided above.
You can download the video using the extension add-on called Videodownloadhelper, which is available on both Chrome and Firefox browsers. I think IE has it too but I've never tried it personally.
I've uploaded a copy to following link:

If you create this GIF, please repost it here. I want to save it to my favorite GIFs and endlessly harass some UT friends through Facebook and text. Thanks in advance.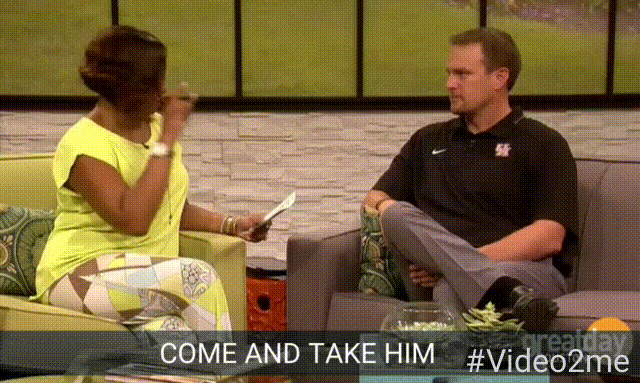 Enjoy! I also posted a short video on Twitter that I can't upload here. @MattCavUH
Nice find! Thanks for sharing. I am going to do my UH duty and share! #comeandtakehim