https://houstonalumni.com/event/challenge/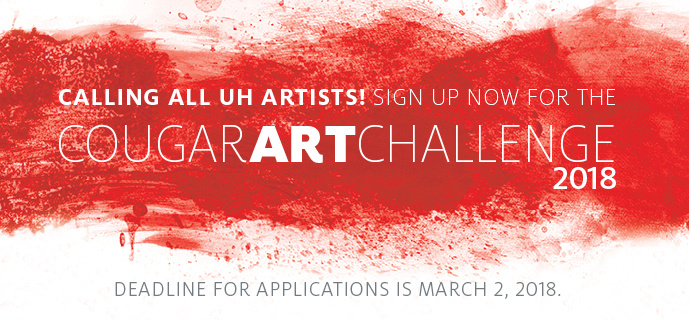 ABOUT THE EVENT
The University of Houston Alumni Association welcomes all UH artist (UH students, alumni and former students) to submit their best "UH Icon" inspired paintings, drawings or sculptures to the 2018 COUGAR ART CHALLENGE. The most outstanding creative works will be selected for auction at the 2018 UHAA Distinguished Awards Gala on April 28. Selected artists will receive 50% of the auction sale price minus display cost.
Deadline for application is March 2, 2018.
All artwork must be delivered to UHAA (3204 Cullen Blvd Athletics/Alumni Center, Room 201) by April 12, 2018.