Cross Releases 2016 Competition Schedule
Cougars to compete four times in Lone Star State
http://www.uhcougars.com/sports/c-xc/spec-rel/081116aaa.html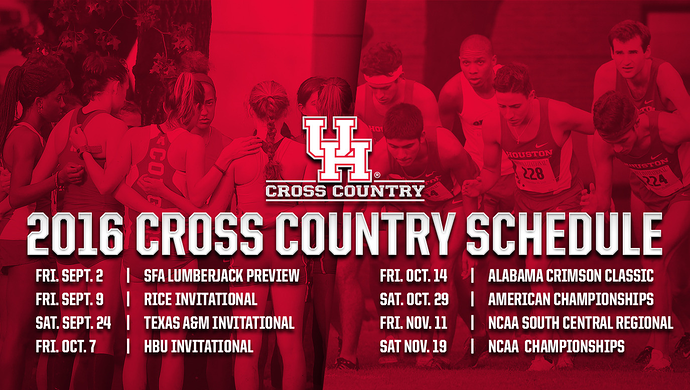 ABOUT THE 2016 COUGARS
The 2016 Houston men's cross country team returns 11 runners who saw action for the Cougars in 2015, including four of the five student-athletes who scored at the Regional meet. Led by Barraza, the Cougars landed four athletes in the top-30 at the 2015 American Championships.
All 10 individuals who saw action in 2015 return for the Cougar women in 2016, including Brown who finished as Houston's top competitor in all five of the meets she competed in. The Cougars will also welcome back redshirt senior Selena Sierra, who missed the entire 2015 campaign due to injury.