Davis to Participate in College HR Derby in Omaha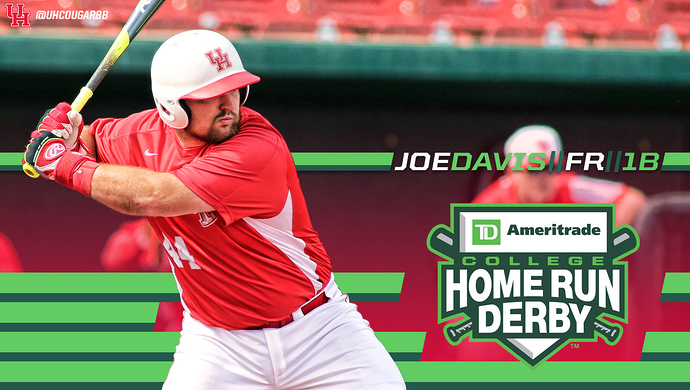 http://www.uhcougars.com/sports/m-basebl/spec-rel/063016aaa.html
.
Sunday, 7:30 on ESPN2. Should be a good show.
He is only a Freshman! Wow
Joe putting on a show with 31 total HRs. He has to sweat Lamar's guy, but I like his chances to get to and in the finals.
Joe to the finals!
That dude from Lamar mashes. How'd we miss him?
Owenby edges Joe by 1 HR in the finals. Congrats to him, he seems to have been the top guy all night.
Joe ended the night with 43 HRs, 3rd-most in the history of the event.
Kronke, thanks for the recap; ended up missing it tonight due to something else that popped up. I'll try to catch a replay on WatchESPN. Love me some Joe Davis.
Here's some pictures from tonight that I saw out there:
And embedded videos (click on the tweets to see):




Joe was shocking the commentators with some of his straight away and oppo shots. It was fun to see him turn it loose.