in Birmingham for both Football and Basketball?
Also knocked them out of the tournament in volleyball
To add to it, Auburn also had the home field in football and home court in the volleyball game.
I would rather Auburn sponsor UH for membership in the SEC.
No thank you. I don't want to be anywhere near a cow pen… It's the smell…
Pez ain't answering his phone right now because he can't get his football coach to shut the hell up.
Great to get Auburn at that location to be roaring into Sweet 16
They got physically whipped today.
They are fumin over the 2nd half.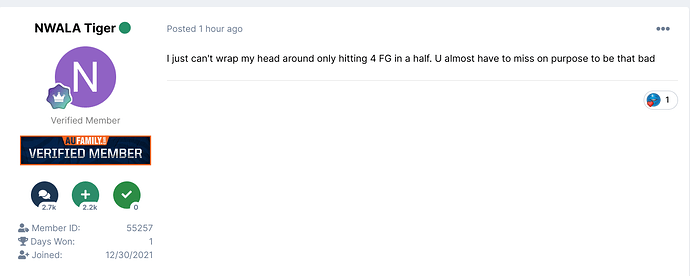 That's the smell of $$$
Getting into the SEC would be way better Financially for UH than the B12.
Let's see…Double, maybe triple the money vs the B12 and having Texas, A&M, LSU, Alabama in the rotation. Are you crazy?
Spoken like a man who's never been to Lubbock.
From a perspective view, beating Auburn in football and basketball shows how far the programs have come over the last 5-10 years. We are making progress.
Eh. I don't think beating Auburn is that big of a deal, especially in Basketball. The Bruce Pearl years have been very close to the peak of Auburn basketball; they were in doldrums very similar to ours when he got there. We're also historically the better program, and that's not close. If you told me a decade ago that UH would play and beat Auburn, I'd have been unimpressed, even in the Dickey years.
They're a bigger name in Football, but the Harsin era was a flaming trash fire and that's all I have to say about that.
That's not to downplay how far we've come in the last 10-15 years, especially in Basketball, but beating Auburn is probably not the metric we want to go with in either case.
The family on my mother's side is from 70 miles south of Lubbock
The cows, the farmers and LSU would NEVER allow UH into the SEC so stop dreaming…just stop.
Pez is too busy finding ways to make more money from fans.