New contract. Bills paid way too much guarantee. What are they thinking?
Pleasantly surprised after reading this yesterday.
Nice !
Great for him.
Maybe he can start a "give back" trend at UH!
Ed is all about Ed.
I probably give more than him.
He can buy a horse farm.
Love watching him play with high motor.
Heck he can now afford a jacket for those cool nights
"I probably give more than him"
What's Cougar Prides cut of the $45Mill?
Good for Ed. He flashes but he is going to have to stay healthy and be more consistently impactful to be worth the $
"1. This deal could be a major bargain before long"
45 Million Dollars (insert Dr Evil meme here).
Cha-friggin-ching!!!
Well done, Ed!!!
I guess that's the Bill's problem, not Oliver's with $45MM guaranteed.
"shout out to Ed Oliver, who absolutely dominated old friend Greg Van Roten, and DaQuan Jones up front, as the big boys ate up blockers, space, and gaps so that the guys behind them could make plays."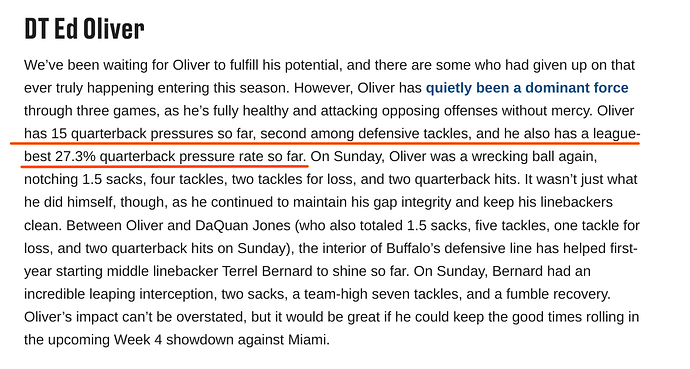 Love to see our guys succeed at the next level. Especially Big Ed, who literally could've gone to any school in the country.
Good for him … hope he reps UH well.