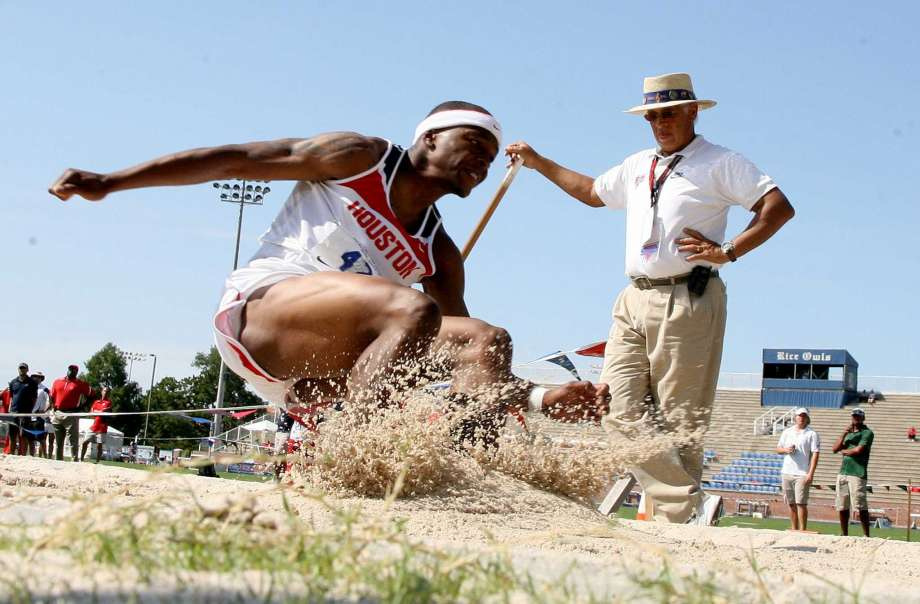 Chris Carter claimed a Class 2A state championship in the triple jump as a senior at Hearne High School in 2007.
He went on to win eight conference titles at Houston, in the triple and long jumps, and a national crown at the 2014 USA Indoor Track & Field Championships, with a triple jump of 56 feet, 3¼ inches.
Carter also coached an athlete to a state championship two years ago.