I am still high from last nights win. Can't believe we won. Can't believe I doubted!
Finally, someone else couldn't make free throws and it was so satisfying to see Broome miss over and over and over and over again !!
Go coogs!!
Talking about flipping the script!
In the 2nd half, UH was 18 of 18 on free throws while Auburn really struggled!
Why can't you "believe we won"?
Hannah was a radio DJ here. She's tough
Nope technically we aren't in it until Friday. The world could end before then.
Lol. Dang, @The_Coog
I'll check back in on Friday.



was out last night and didn't get to post my usual coogs win post game saying and image.
"Way to go Coogs !"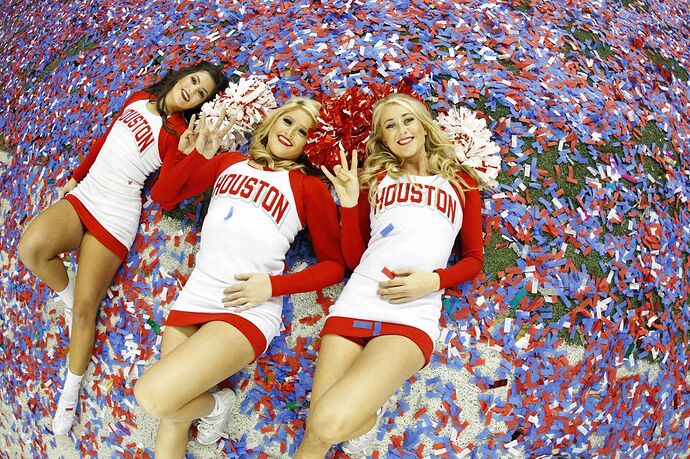 31 years young. CF.
DM me some details.
I didn't think we had a chance in this tournament with Marcus less than 80 percent healthy and Jamal shead banged up.
With both of them

% healthy, I don't see anyone that can keep us from winning the whole darn thing.
I thought the injuries would be too much.
What if we get stuck on Thursday forever???
Or worse - weekends are canceled indefinitely.
Last night was the Tramon / Walker show. Which is weird because that's one letter away from Ramon Walker. He must be the key to the next game, burn the red shirt.
Jarace was huge in the second half too!
Thankfully, I was distracted and missed the first half of the game. Tuned in during halftime and only watched the 2nd half. I did get to see the best part. Glad I missed the first half, saved me from having to take some blood pressure meds . . . . .
Can you watch both halves on Friday, please? To save rhe rest of us?
I went there yesterday. The weather was great, but then I was in Rome instead of Kansas City . . . . . .