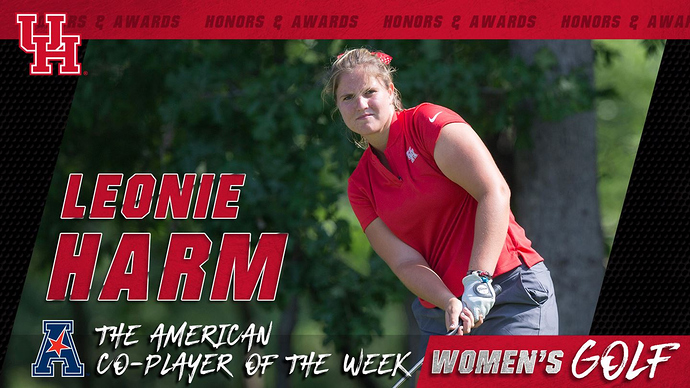 Harm fired an even-par 216 to share medalist honors with Florida's Addison Baggarly at the Allstate Sugar Bowl Intercollegiate Championship at English Turn Golf & Country Club in New Orleans on Tuesday.
_ _
The Gerlingen, Germany, native posted the team's low round of the tournament with a 69 in the Second Round on the way to the second individual title of her career. Harm won the 2017 Texas State Invitational for her first title.
_ _
Harm, who rose to No. 15 in the latest Golfstat individual rankings, leads the Cougars in 2018-19 with a 72.08 scoring average and six rounds of par or better. She has enjoyed Top-20 finishes in each of her first five tournaments this year with Top-3 showings in two of her last three events.