http://www.uhcougars.com/sports/w-golf/spec-rel/042817aac.html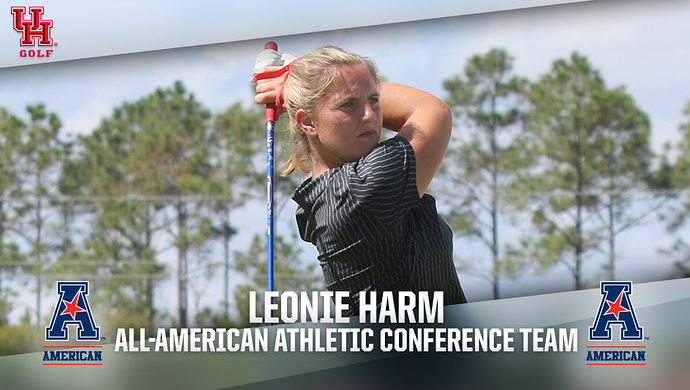 This was her first conference postseason award.
Harm leads the Cougars with a 72.37 scoring average, 14 rounds of par or better and five rounds in the 60s this season. Competing in her second season at Houston, she opened the spring by capturing the title at the Texas State Invitational – the first of her career – on Feb. 13-14 and has earned a team-best five top-10 finishes this season.
On March 10, she set a school record by two strokes with a 66 in the First Round at the MountainView Collegiate at MountainView Golf Club in Tucson, Ariz. She went on to tie that record with a 66 in the Second Round at the Clover Cup on March 18 at Longbow Golf Club in Mesa, Ariz., and in the First Round at The American Championships on April 16 on the Conservatory Course at Hammock Beach Golf & Spa Resort.