Hendrix Scholarship Endowment Created
Scholarship funding to be provided for member of Men's Basketball program
http://www.uhcougars.com/sports/m-baskbl/spec-rel/101916aac.html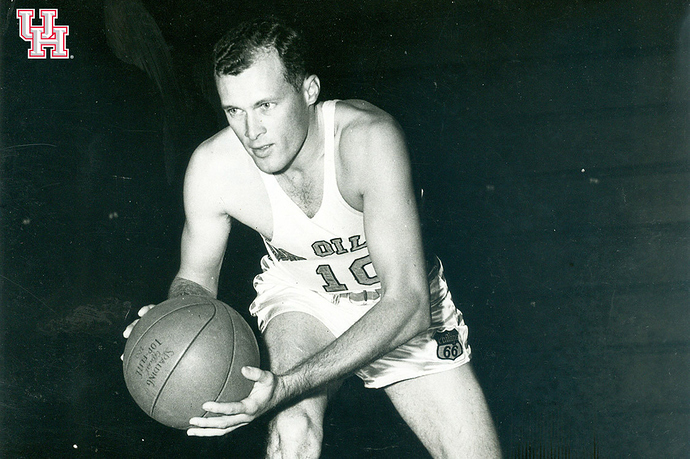 Managed by HCF, the endowment will enable Houston Athletics to award scholarship funding for a Houston Men's Basketball student-athlete. The recipient will be selected by members of the Athletics Department Scholarship Committee.
Hendrix lettered for the Cougars from 1947 to 1951 under Head Coach Alden Pasche and became the program's first 1,000-point scorer in 1951. The Honey Island, Texas, native finished with 1,026 points in 89 games during his collegiate career and served as team captain as a senior for the 1950-51 campaign.