HOUSTON PUNTER DANE ROY IS AN OLD MAN AMONG HIS TEAMMATES. THIS IS HOW THE AUSSIE FINDS A WAY TO FIT IN.
http://www.campusrush.com/houston-cougars-dane-roy-2095831285.html?xid=socialflow_twitter_sicr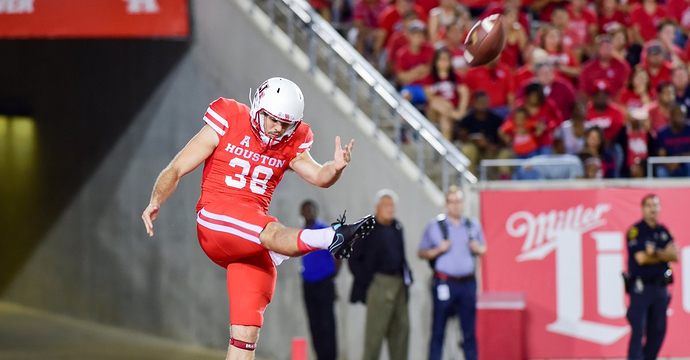 LS: How do you describe the "H Town Takeover" to family and friends back in Australia?
DR: College football is huge in America. We have nothing to compare it to in Australia. It's almost like the finals of an AFL game but even then, there are so many more people in college (stadiums). It was great because my mom and dad and girlfriend could be present at my first game when we played Oklahoma. At kickoff the crowd was huge, we had the big Cougar walk, and they got to experience first-hand the marching band and how huge the college football scene is. That saved me explaining it because really, words can't do it justice.