**
It's Not Too Early (or Too Late) to Make Houston's Case for the College Football Playoff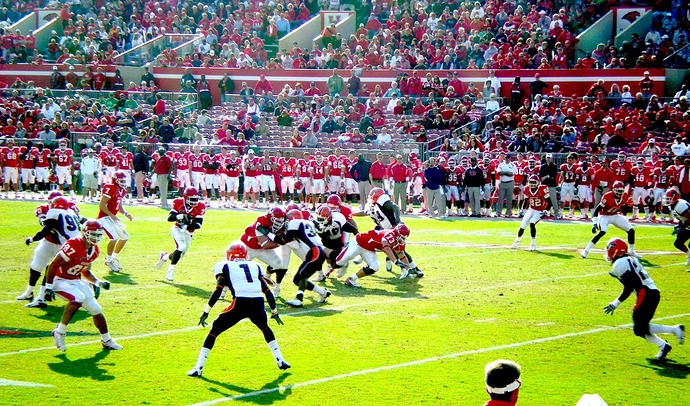 https://www.campuspressbox.com/2016/not-early-late-make-houstons-case-college-football-playoff/
It's not too early for them to update their stock photo for UH football. That is old school C-USA vs. UTEP at The Rob…what memories.
Thought-provoking article. If the committee did have this choice and took OU over UH, I imagine there would be a lot of hell to pay - SOS or not.
Long way to go though
It comes down to this: The 4-team playoff gives teams like Houston false hope of making it to the playoff when it almost certainly won't ever happen.
"I almost feel like the playoff should be exclusive, it should just be the Power Five, because I feel like it gives these [Group of 5] teams hope when it is not going to be a reality," Kanell said.
When Kanell was asked if Houston could make it to the playoff if they go undefeated, he flatly said, "I don't think they should be in the final four [if they go undefeated]."