Junior sprinter's unique attitude has acclimated him to new team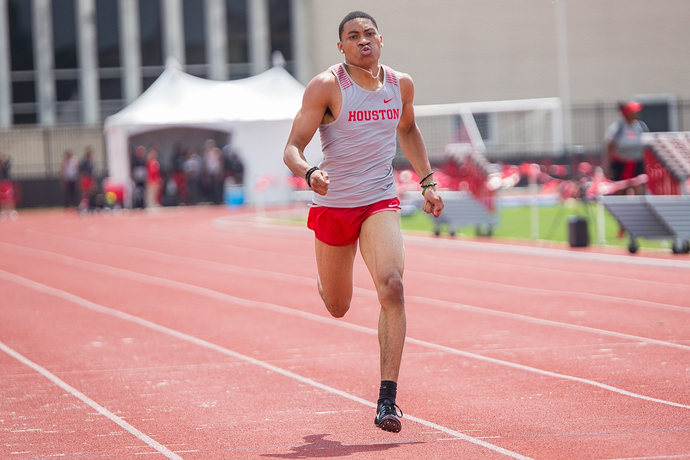 Holt made it clear he would fight for a position on the 4x400m relay team, which he eventually earned.
"Jermaine worked as hard if not harder than any athlete I have ever had come to Coffeyville," said his former coach Craig Perry. "He is very talented, but he also just out-works everyone around him. He is so driven and hungry to succeed that he refuses to lose."
In his first season with the Cougars, Holt has already earned himself and his team a national championship, as the 4x400m relay team finished first at the NCAA Indoor National Championships last month.