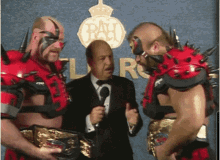 I saw Big Daddy Kane, EPMD, Rakim & Eric B and The Biz Markie 3 years ago… just before COVID hit…
EPIC!
Memory is a little fuzzy but I saw BDK with Public Enemy, EPMD, I think Special Ed and my fave of that day, De La Soul, on LL Cool J's tour at the Summit around 1989, IIRC.
Salad days at UH with the run and shoot and Pat Foster's obligatory tournament appearances only to lose the first game but at least they made the tourney back then.