Is your ear to the ground or do u have sources?
They are actively seeking the B1G which will be more receptive with the OU/UT bombshell. The B12 is doomed.
The possums have been spying for him.
I'm guessing they're looking at heading to the B1G? Least surprising move of realignment if so
Sir, being from up North wouldn't they be called o'possums?
So [whatever is left of] the Big XII is more stable than the AAC?
ROFLMAO

I talk to a lot of people. One guy who is very wired in said the only thing out there is KU "most likely". He said "lots of maneuvering and posturing but nothing else imminent "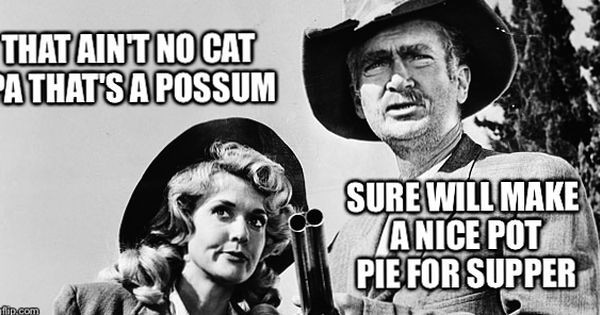 I think the B12 Texas delegation is probably strategizing based on the assumption that KU and ISU could be gone.
That still leaves a core of OSU, Tech,TCU, Baylor, KSU, and West Virginia.
That's a salty six programs.
I think they will try to negotiate a merger that allows them to keep p5 rights for a couple of years and eventually reconstitute with four AAC and 2 mountain schools.
Wouldn't KU owe B12 $76M if they left?
Can they afford that? NO.
I could see them going to the Big East.
drop their football program and just admit they are a basketball school.
Doesn't that all go out the window if there isn't a conference?
I'm sure they would very much like to be next.
They're certainly the most likely to find a home of the remaining eight, but it's definitely not a given.
The money would be found, probably negotiated downward. What they gain is a $50M payout every year once they get full shares versus losing over $30M per year in a G6 conference. Easy choice.
There are excellent accountants in Chicago. If the B10 shows interest in you they already know what the date costs.
KU to the B1G feels likely at this point. I'd wager that the stumbling block is finding them a partner. I'm just curious as to what's happened in the last decade to make the move more appealing to either party; KU's more obviously terrible at football and less dominant at basketball. Did they tell the B1G no in 2010?
FWIW: KU hoop has some serious penalties coming at some point.
Barring the unexpected of the NCAA going easy on them = KU would head into a tough B10 without their usual stacked talent.
"KU is charged with five Level I violations (the most serious) stemming from the FBI basketball scandal that emerged in September 2017. The NCAA called the violations "egregious" and "severe." The NCAA says Self is responsible for violation of the coach responsibility bylaw.
Self and KU have maintained from the beginning they disagree with a large portion of the NCAA allegations."
At one point it was assumed that the ACC would go ahead and go to 16 with Cincinnati and UConn except it turned out that was just what those two schools were trying to sell.
The B1G would just front then that money. The exit fee wouldn't be an issue at all.