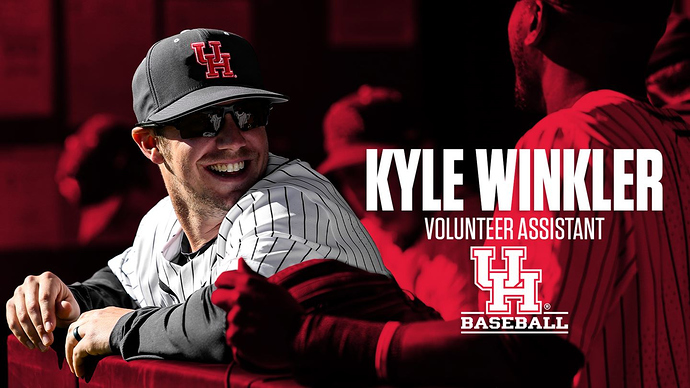 In his role, he will assist with the pitching staff as well as the day-to-day operations of the program.
"Kyle will be a tremendous addition to our coaching staff this season," Whitting said. "He has a proven track record in seven years of professional baseball and was an outstanding collegiate pitcher. I was fortunate to sign Kyle out of Kempner High School and watched him develop into an elite weekend starter for our College World Series team at TCU in 2010."
Winkler comes to Houston from TCU, where he spent the 2019 season as a student assistant.