No Ward today. Should be OK for Thursday.
Postma starting. Car is backup at RB
Lamar starting C and RG are both out.
Coogs DL should feast today.
Briles interview on GameDay did not go well for Briles. Apologized, but didn't say what for.
Might be better for him to just go to the NFL as an OC for awhile.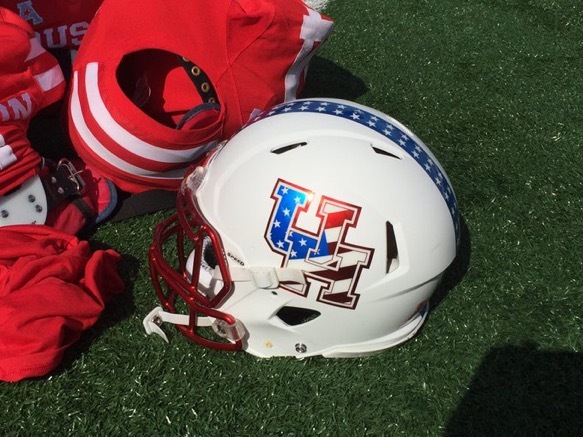 Oh man, showing James Conner's story on Gameday. He was the stud RB for Pitt when they played the Coogs in the Armed Forces Bowl. Was diagnosed with Hodgkins Lymphoma last year. Back to playing now. Good luck to him.
I hope no one ever again suggests we might be interested in him if Herman moves on. I feel bad for him, because he's obviously still in that shellshock where he can't reconcile who he thinks he is with what is staring him in the face, and still has no idea how he missed what was going on under his nose or the true magnitude of his problem. I bet he also feels abandoned, and is watching more of the core actors skate at his expense.
That said, he can't take appropriate responsibility, shouldn't be placed in authority or as a role model to young men, let alone a shoe store. He is still blinded by the disconnect between his sense of faith-generated righteousness and an understanding of his actual fallibility and areas where he needs to improve himself. His "culture" that they said Baylor wanted, we know, included sloppy defensive execution, minimal off field oversight and leadership, and strangely placed loyalties at times. Until he can figure out that he's just as human as the rest of us, he can't be close to any level of football.
And we should object profusely to anyone who thinks we'd be interested in that old golf club or the bad juju…looking at you, Danny Kannell.
Lot of empty seats 15 mins before game. Lot of people still at tailgates. Gotta work on that.
Dline is just collapsing that line.
3 and out
K.Justice w 10 yards on 2 attempts
Not sure why Catalon didn't start; thought radio guys said they are holding him out too. Was distracted though.